What is a luxury lifestyle – being a bank owner with millions of dollars flowing in while you go around small towns inexpensive custom-made suits? As an opulent personality, you love to flaunt and experiment with style, combinations, and colors.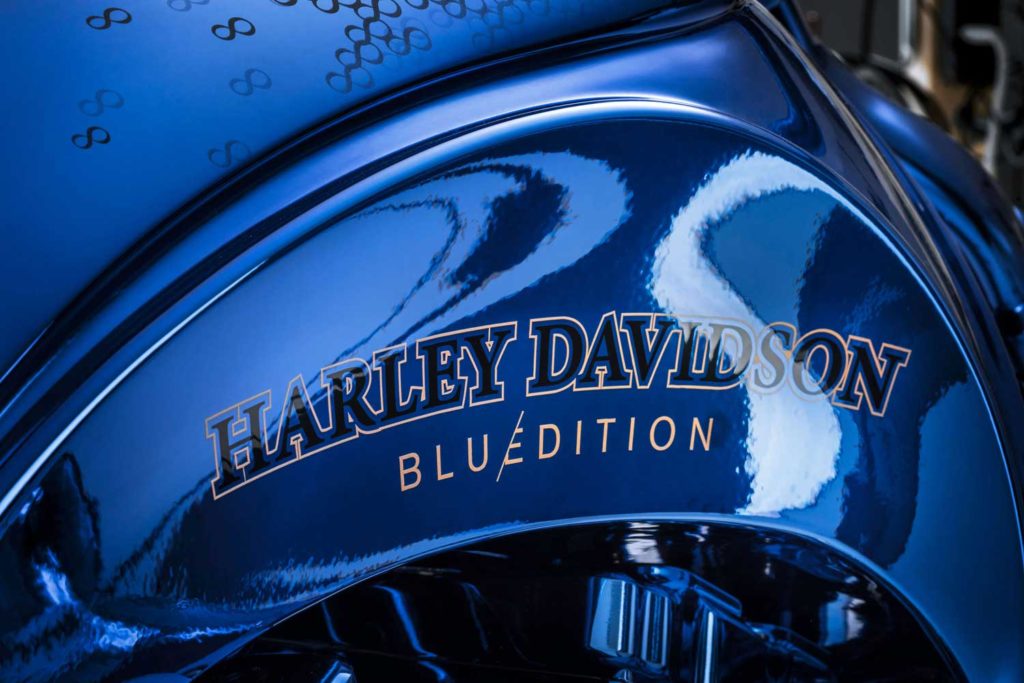 How will you combine the gray/black suit? How about metallic blue, custom designed, boutique jewelry decorated Harley Davidson which comes with a Carl F. Bucherer watch, the Swiss company which designed this limited Edition Harley Davidson.
Loaded with features and diamonds – the special edition Carl F. Bucherer luxury Harley Davidson comes with accessories you will love wearing around the town. Gold-plated throttle valves which are illuminated with special designed heat-resistant LEDs.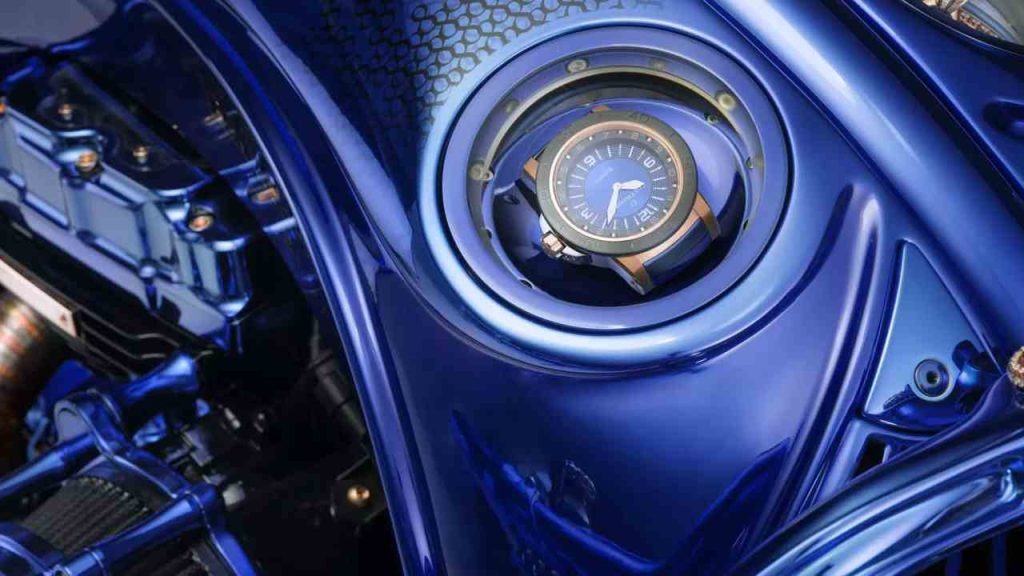 The jewelry edition heavy bike comes with a lot of customizations; with 2500 hours spent by 8 engineers, the motorbike is loaded with glittering features. Diamonds on handles, the forks, there is more to this heavy bike.
Fuel Tank Innovation – speedometers and rev counters are usually mounted on the handles now, but in yesteryears, heavy bikes came with the regal designs of speedometer adjusted and on the fuel tank. These gave the heavy bikes a bold and courageous look yet carry a vintage outlook.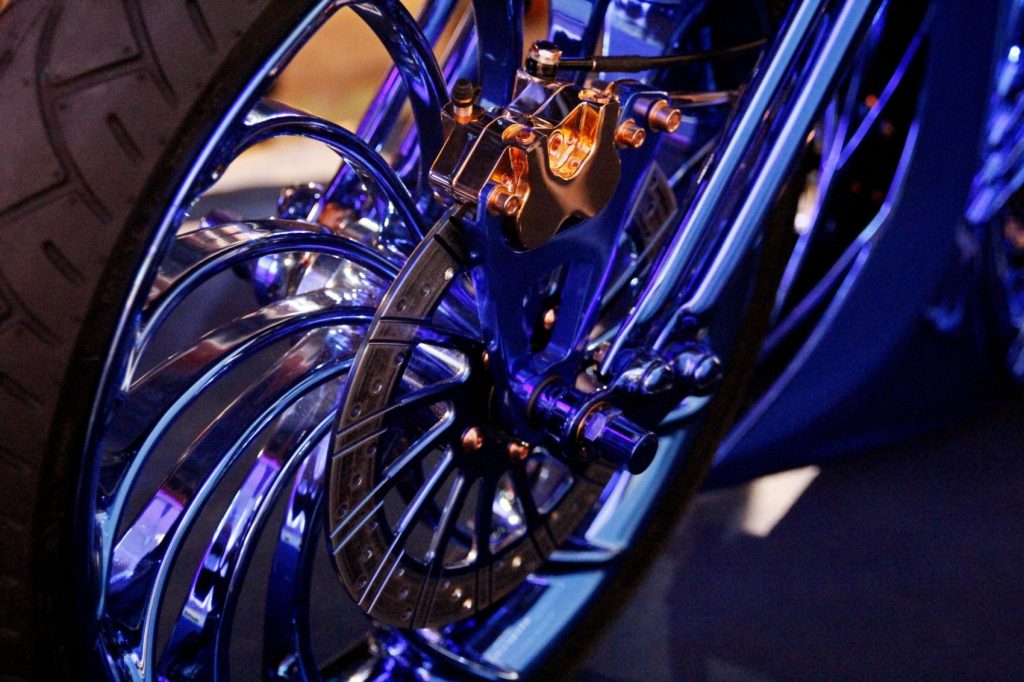 The Bucherer Harley Davidson comes with a bit of extra accessory – while the speedometer is decorated on the fuel tank; besides it is the prized signature watch protected with an armored glass dome. The other dome, besides it, is the signature Heaven solitaire ring with a 5.40ct diamond, proudly settled on the fuel tank.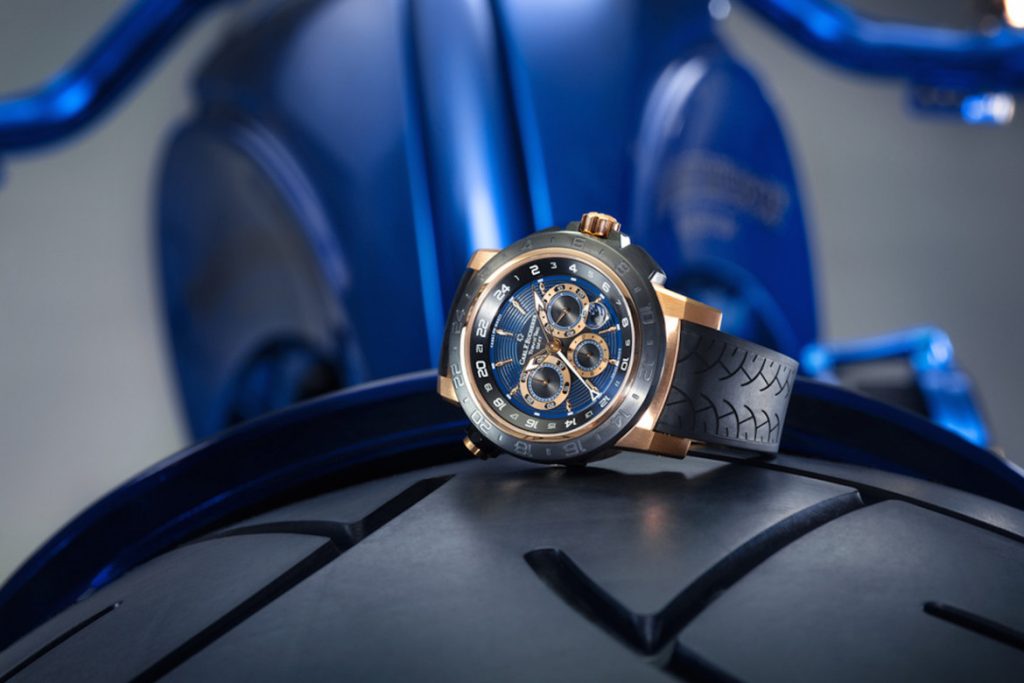 Such opulence with style, rich and expensive designing makes it a favorite lifestyle signature style. If hotel owners redesign their interior décor theme with Bucherer's iconic blue style jewelry, it will be in the news. With a Harley Davidson in the lounge, the blue and rusty golden theme of all the hotel – will be a celebration.
For a meagerly priced $1.79 million, which any real-estate PRO, banker, stock trader, tennis player, the soccer player can afford. But the essentials for this designer heavy bike are – a mansion, a custom-made suit gallery cabinet that you'll maintain, a rich collection of hand-made shoes, a yacht and a private jet.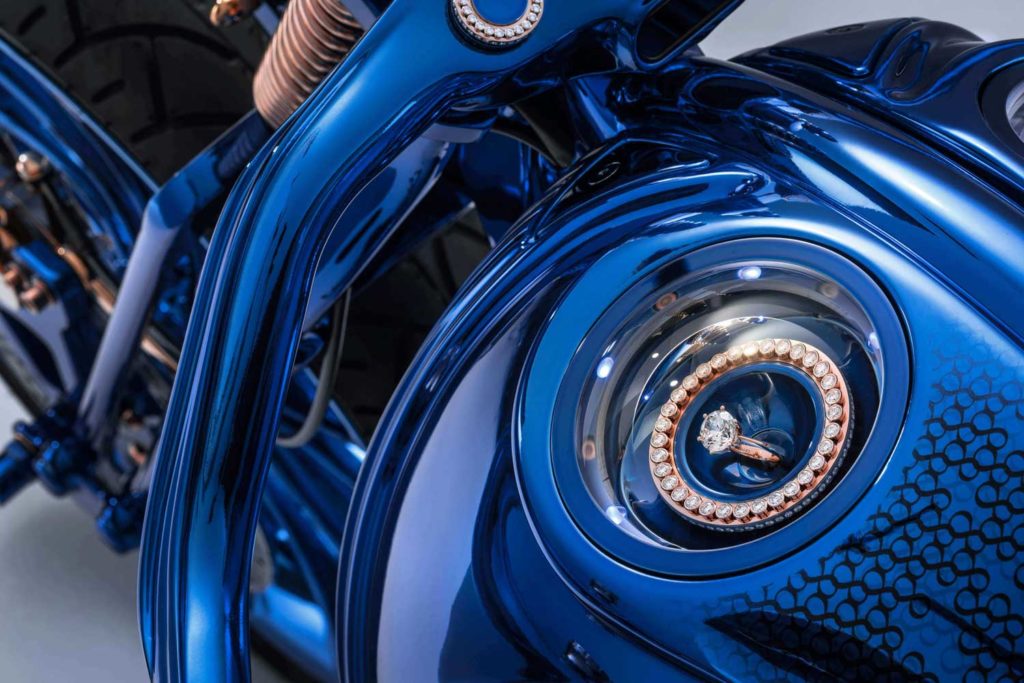 So what are you showing today – your Harley Davidson or your suit? 
P.S – the Harley Davidson when purchased doesn't come alone; it comes with the signature Bucherer wrist watch, which symbolizes the style of both Harley Davidson and Bucherer Jewelry. Whether you're riding with style or not, Bucherer style stays on top with you.