The executive Tour-Billion FreeWheel is ULYSSE NARDIN's recent interpretation of a model that's rapidly recognizable for its modern and bold design.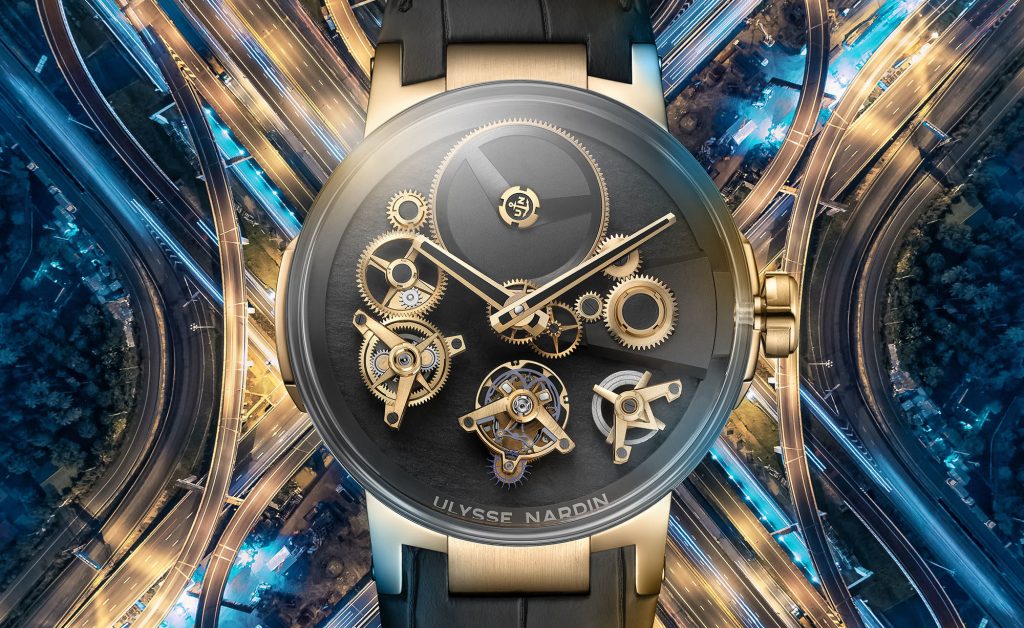 This amazing variation is even more stunning for its innovative dial built on a sleek back HoneyComb grid which boomerangs designed bridges and the gear trains seem like they're floating in the air. The Tour-billion and the seven days power reserve indicator are placed at six and four o'clock respectively.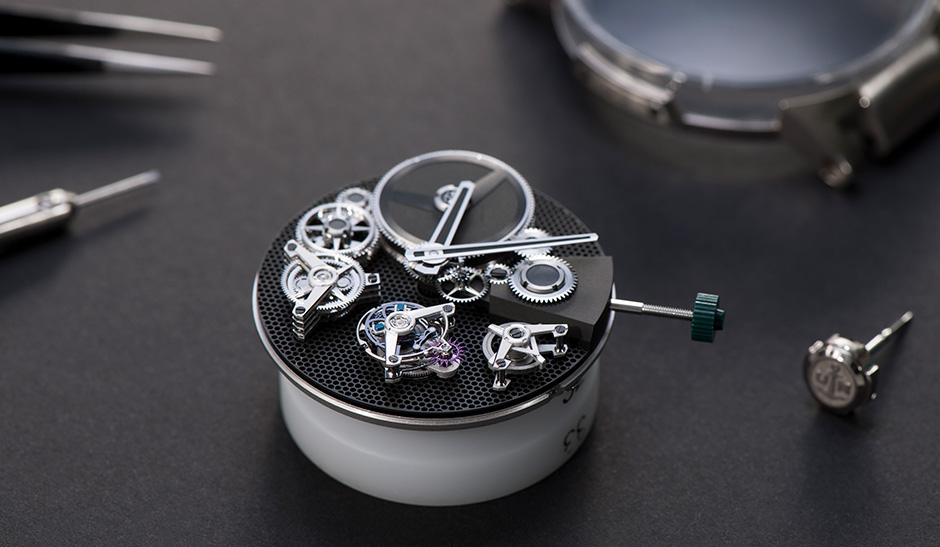 In this block cobalt crystal that homes these flying parts. Achieving this outcome was especially challenging for the system's complexity as-well-as for the difficulty in polishing the inner box angle. While the parts are visible on the dial side.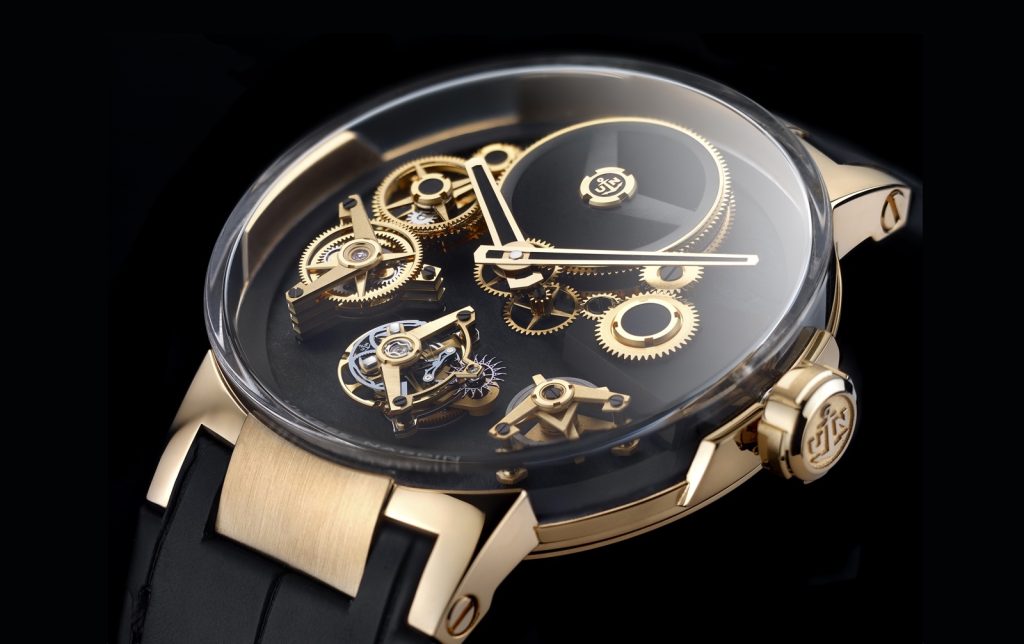 Secured by a 44mm X 13.5 mm red gold or grey gold case, the Hand wound Caliber UN-176 steadily beats at 18k vibrations each hour and offers an energy reserve of around seven days.
Completely designed in-house in La Chaux-de-Fonds, this movement functions as a flying tour-billon with the patented Ulysse Anchor Escapement, the outcome of 8 years of research and growth and it's based on the code of flexible devices exploiting the suppleness of flat springs. These new escapement elements are a round frame with a pallet fork fixed in the center, supported in the gap on 2 blade springs less than a 10th of the width of a hair in diameter.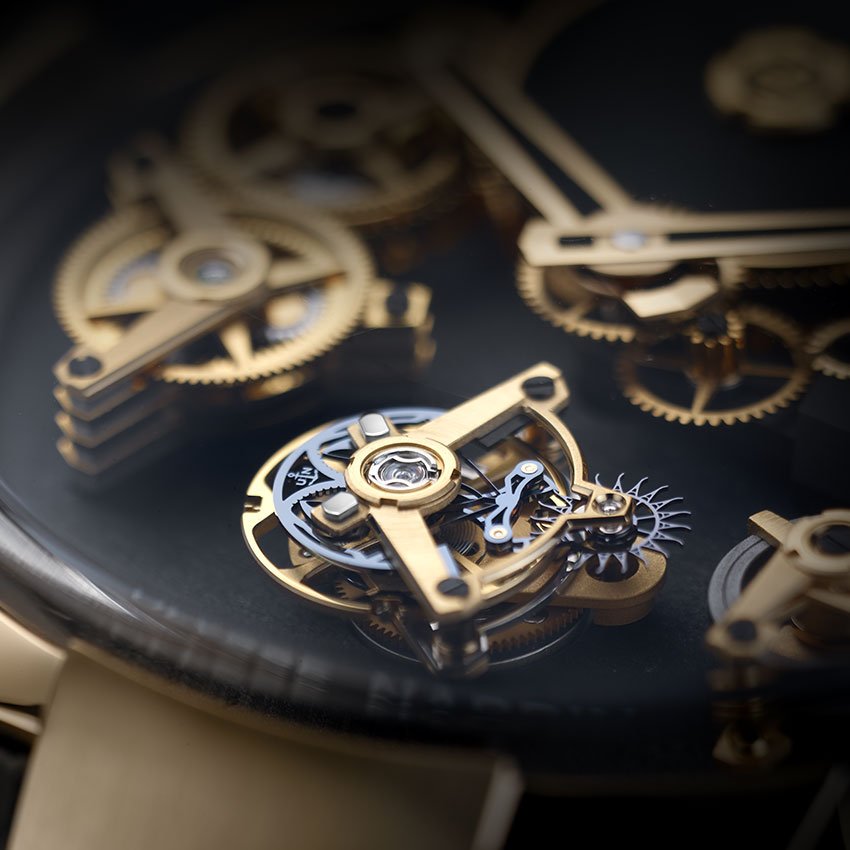 Mounted vertically to all others, they're subjected to a bending power that curves them and keeps them in a bi-stable state. While they can bend beside the left-right axis, they stay entirely rigid along the up-down axis, therefore reproducing the kinetic features of a pivot.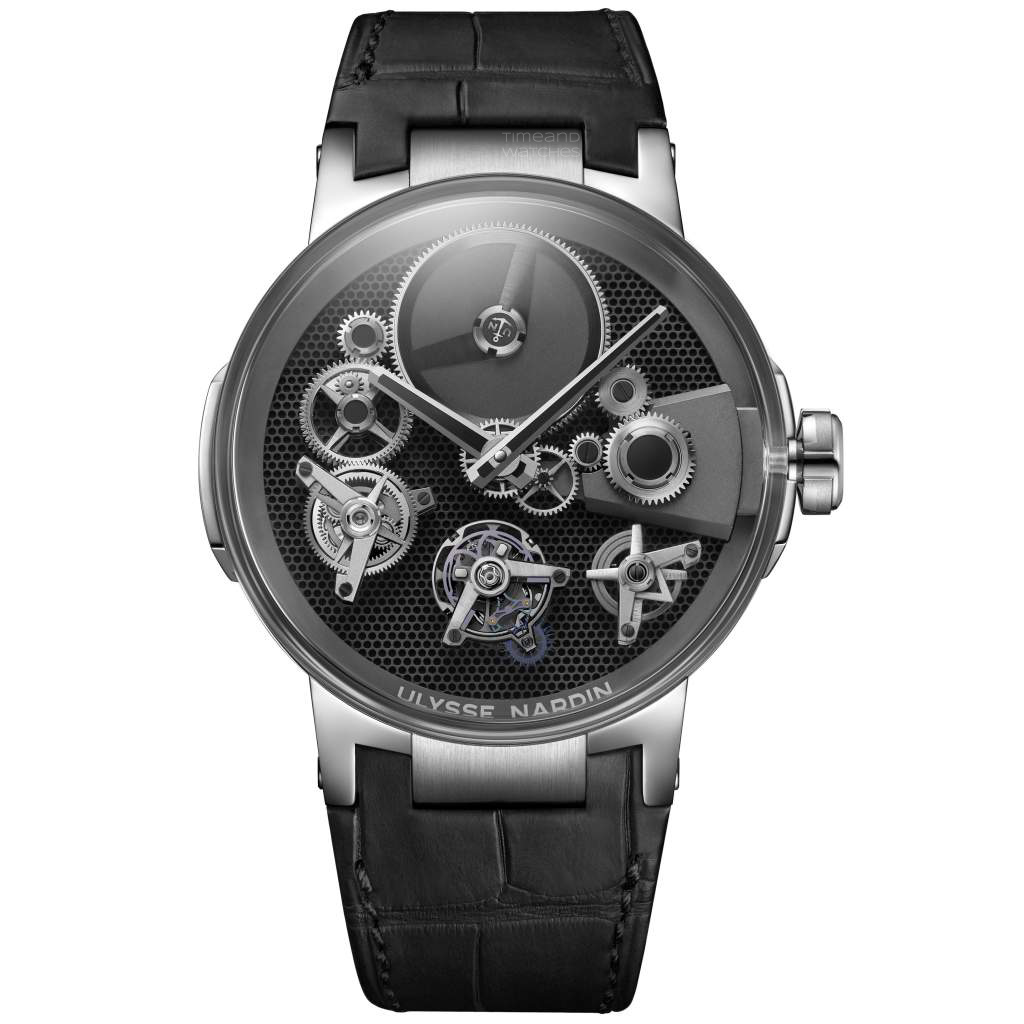 This know-how replaces the conventional Swiss lever escapement ecosystem and uses ULYSSE NARDIN's signature low-resistance silicon in its place of synthetic rubies or metal.
Unlike other ULYSSE NARDIN's tour-billon watches, the administrative Tour-billon Free Wheel (ref. 1760-176) will not be a partial edition.
Price:
$96,000 for rose gold

$98,000 for white gold