A combination of the first 6-cylinder engine in a Ferrari road car and an electric motor allow the new Ferrari 296 GTB to generate 819 horsepower (611 kW; 830 PS). A new exhaust system for the car was recently unveiled by NOVITEC, the world's leading refinement specialist for the super powerful cars from Maranello, which increases the total output to 867 hp (638 kW; 868 PS).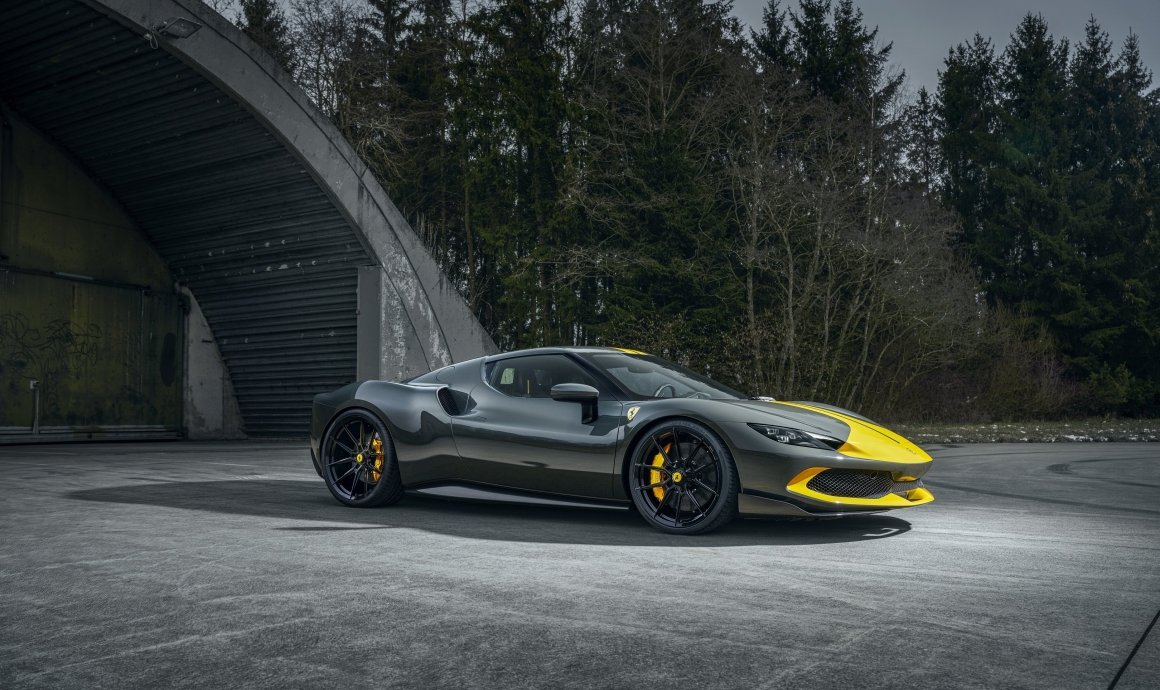 Improved oxygen delivery to the internal combustion engine is achieved by the high-performance exhaust system's sports catalysts and turbo inlets with increased airflow.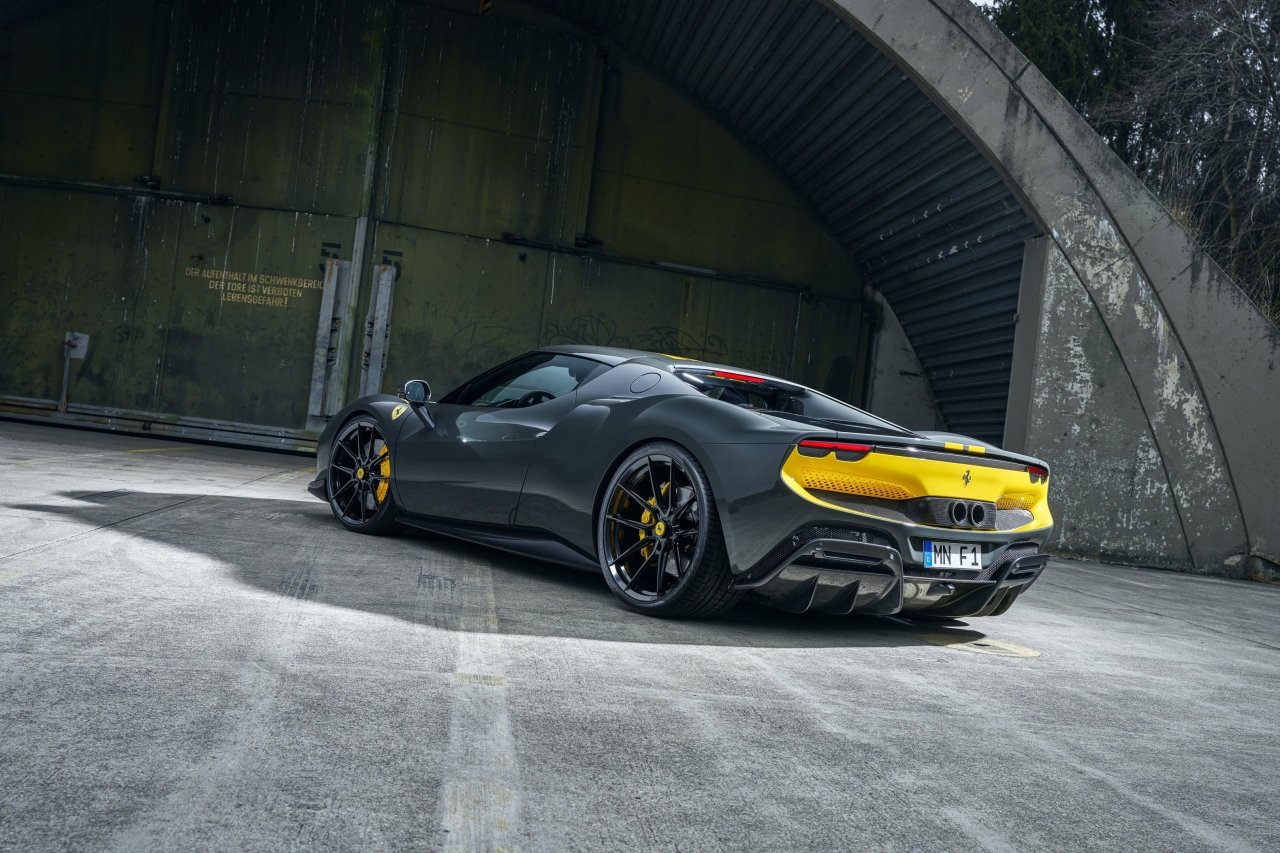 Both stainless steel and INCONEL, a high-tech alloy used in Formula 1 racing, are available for the V6 exhaust system. High-temperature insulation is applied to all systems to maintain ideal conditions in the engine compartment. For the INCONEL variant, adding a layer of 999 fine gold plating can further amplify this effect.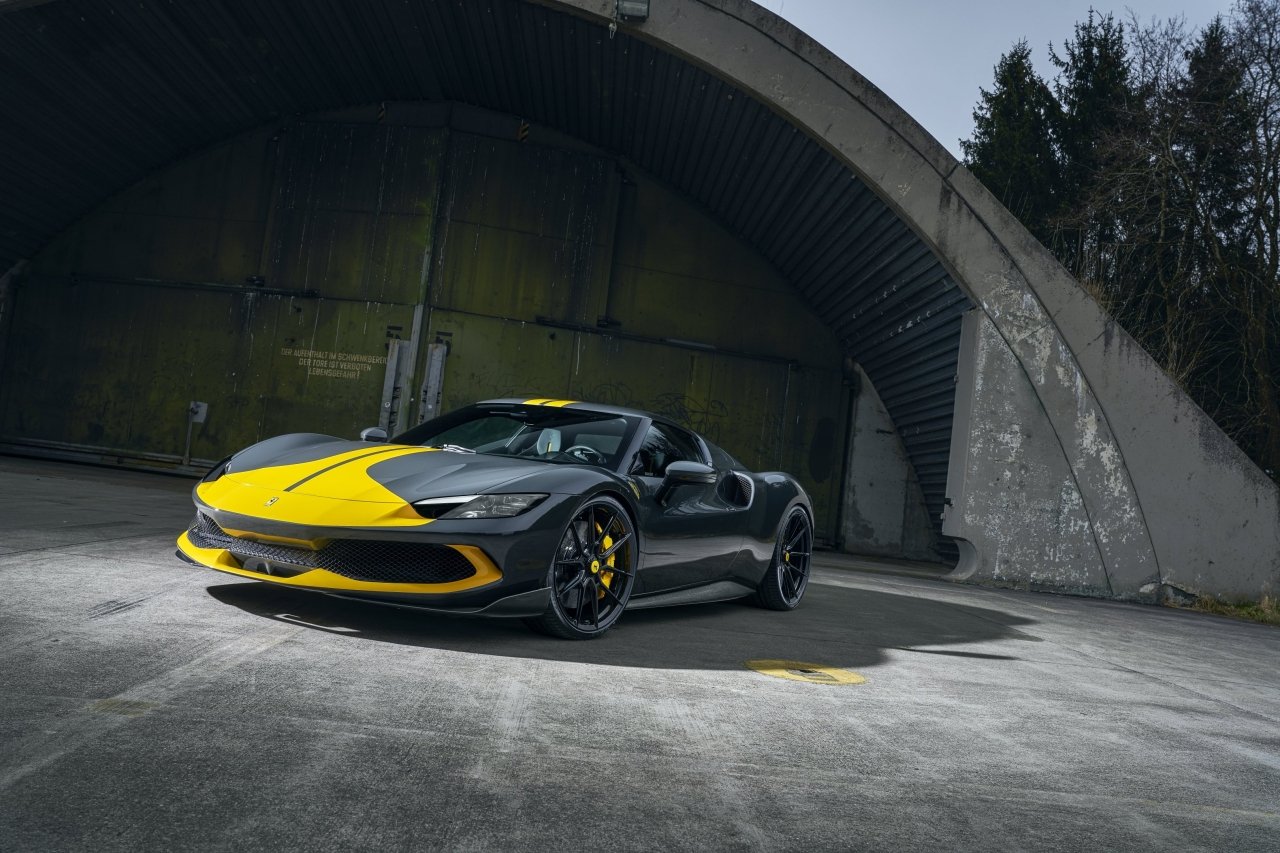 The NOVITEC engineers further improved the exhaust flow by creating bespoke turbo inlets and 100-cell metal catalysts. Overall, the NOVITEC exhaust side upgrades boost maximum power by 28 kW (38 hp).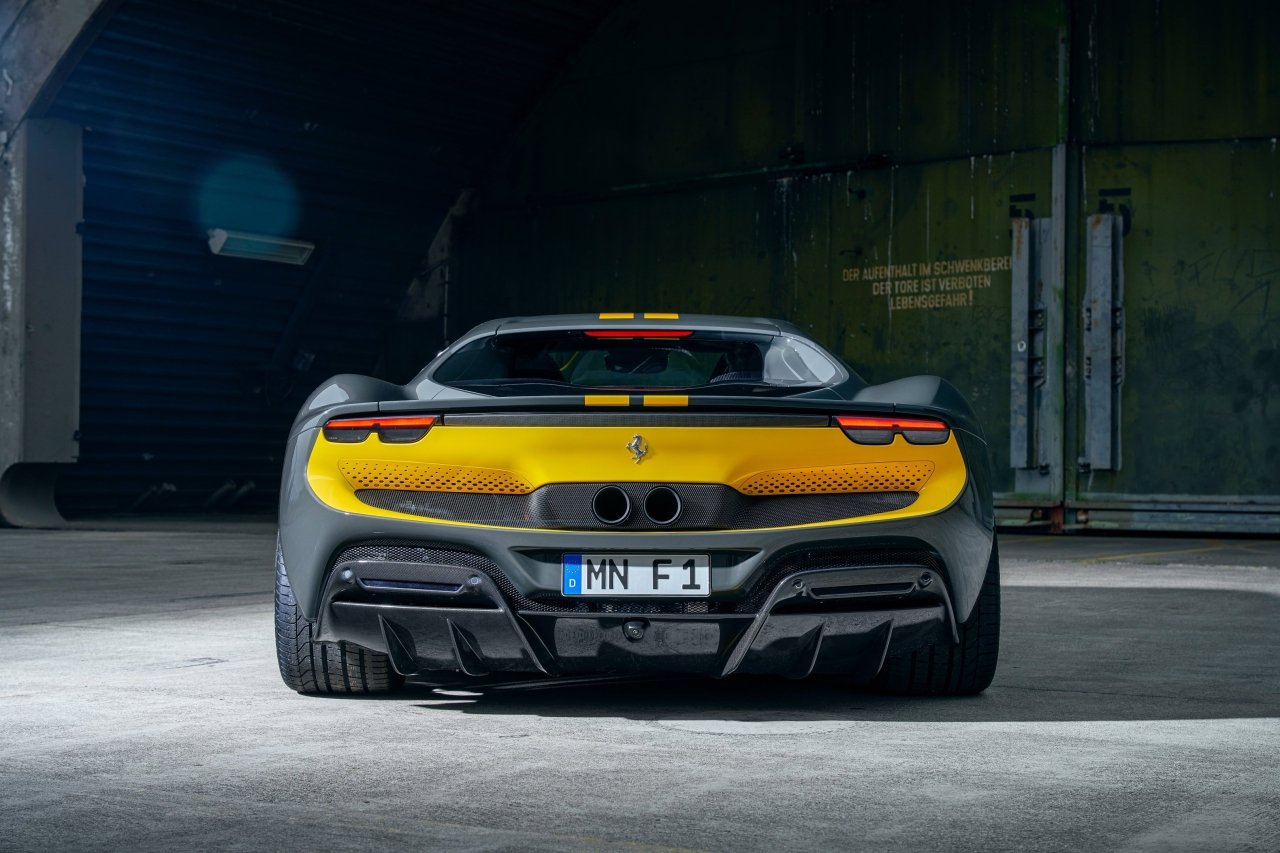 The version of the car with actively controlled butterfly valves produces an exciting exhaust note that the driver can tailor from an electrifying, racy sound to a full-blooded racing roar from within the cockpit. The NOVITEC exhaust system can be seen through a variety of 102 millimeter tailpipes.
While the NOVITEC line of naked carbon aerodynamic enhancement components is still in the works, a number of high-tech wheel options are currently on the market. These wheels were designed in tandem with Vossen, a top producer of high-tech forged wheels in the United States.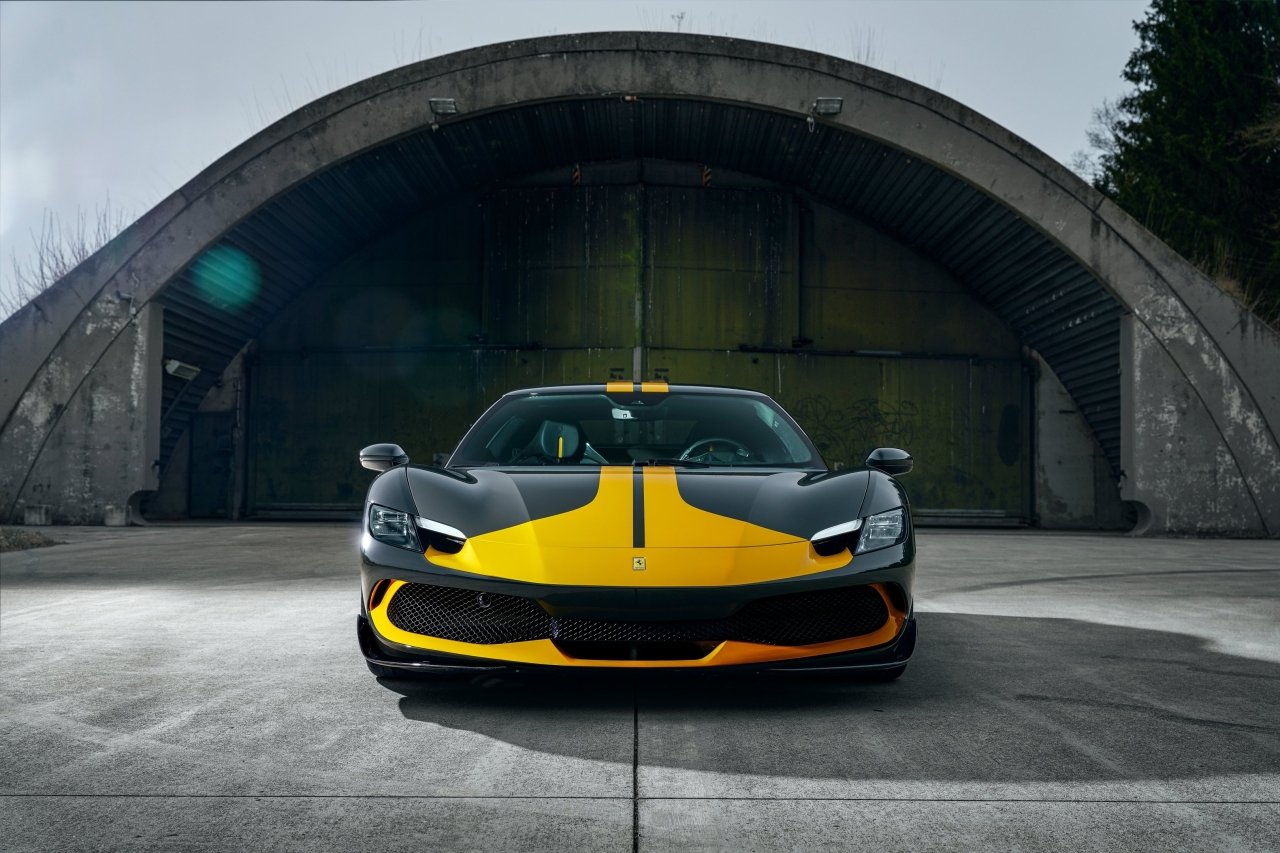 The NOVITEC NF 10 wheels are manufactured using cutting-edge machining techniques and high-tech blanks. The front wheels are 9.5Jx21 and are shod with 255/30 ZR 21 tires, while the rear wheels are 11.5Jx22 and are shod with 335/25 R 22 rubber. The NOVITEC sports springs provide a 35 mm drop in vehicle height. The lower center of mass achieved by this modification enhances the handling.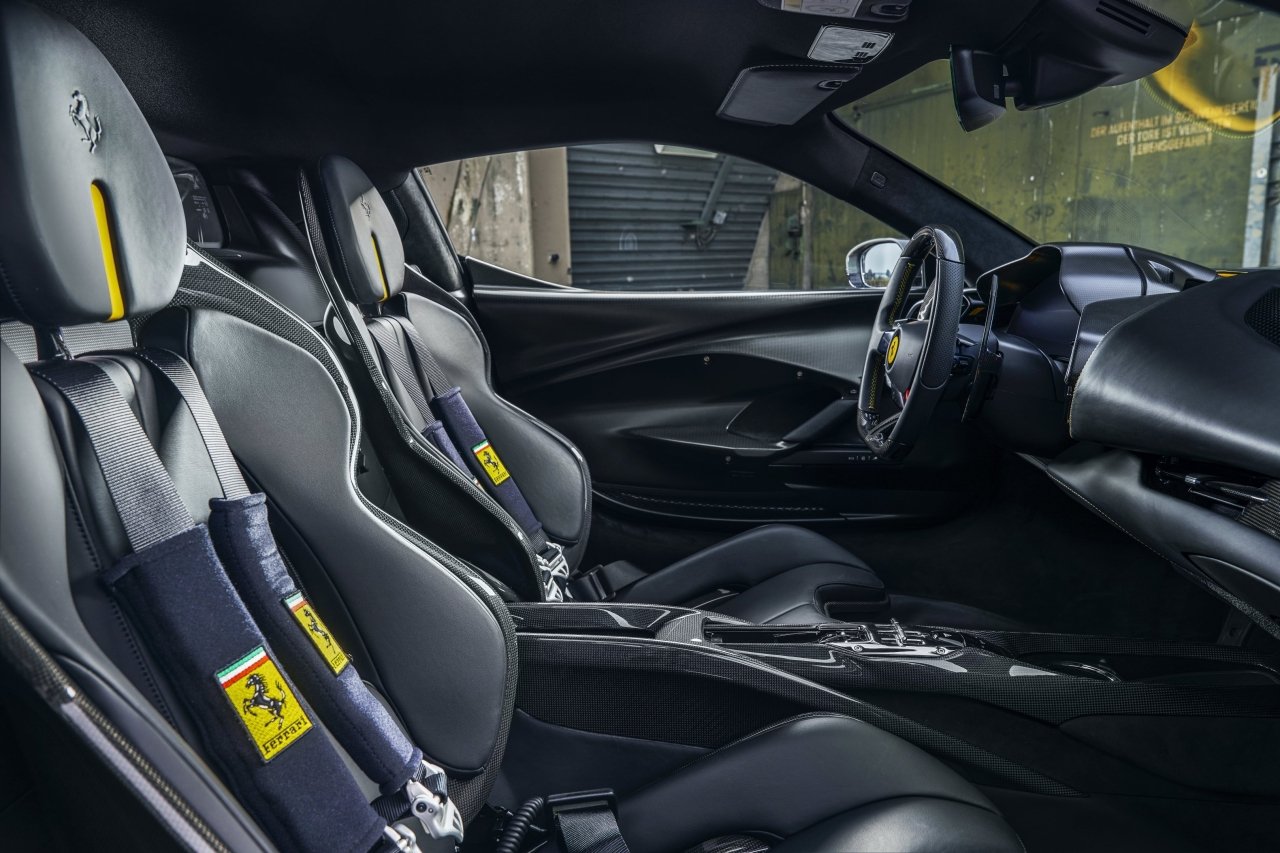 The Ferrari 296 GTB can also be outfitted with a NOVITEC front lift system, making it more manageable when going up and down ramps and stairs at parking garages. It adds about 40 millimeters to the vehicle's front height via hydraulics.
NOVITEC offers a wide variety of exclusive interior design options for the cockpit in a wide variety of colors.