Significantly, when you are meant to be stylized, and you do have real money for it, the world may be on your feet. For this reason, the Jimmy Choo Diamond creates some shoes by total rethinking, but keeping the traditional design in mind, resulted: Trendy diamond attaches shoes. Their sneakers are various in size or price, according to your pocket. You are now able to leave your footprint with a shoe that contains valuable diamonds.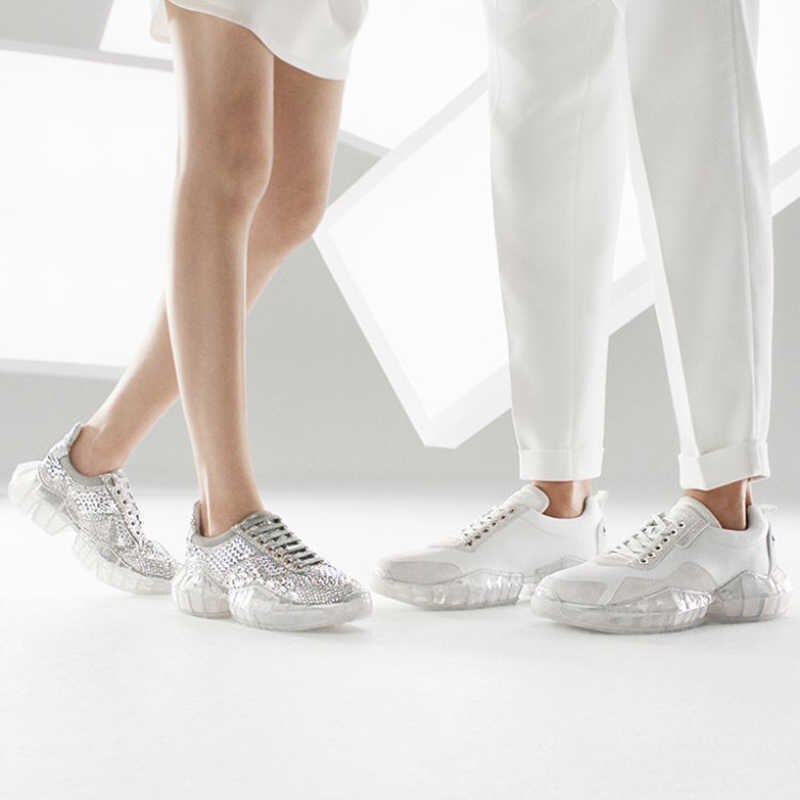 DIAMOND/Female
This shoe is made with Silver Metallic Leather & White Calf Leather. Any woman can feel proud by having one pair of this shoe. Also available in all probable sizes, it costs approximately $792 to $3412. The price is based on the number of diamonds (up-to 4546 individual Swarovski crystals) presented on the shoe.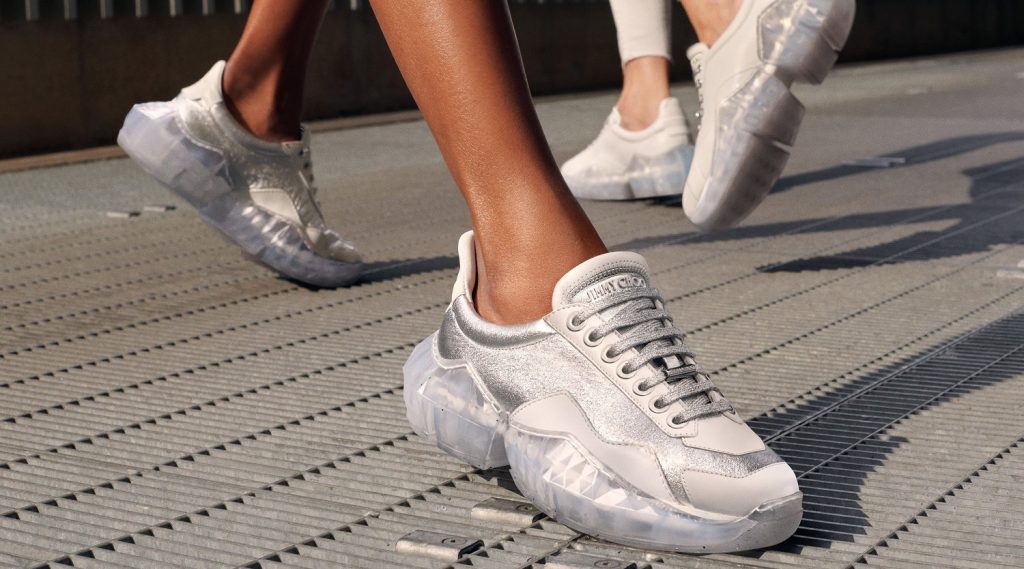 DIAMOND/Male
It can be described as- Aqua & Tan Soft Leather & Techno Mesh Trainers with Trainers with Chunky Platform. This shoe for men can be preordered for the price of $855.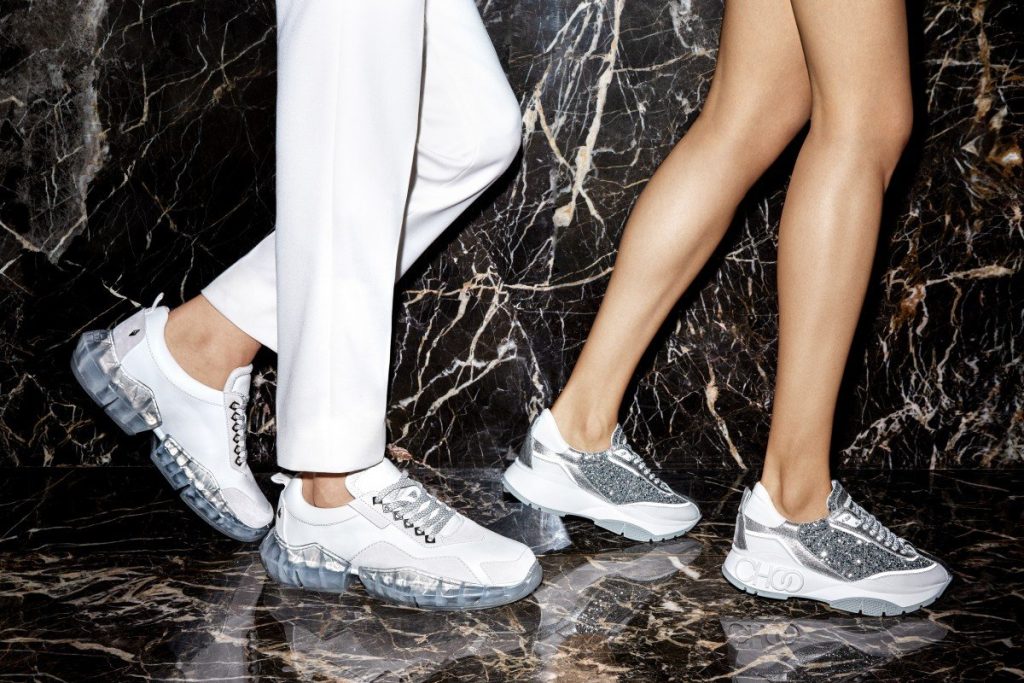 RAINE
The Raine has Silver Coarse Glitter Fabric & Metallic Nappa Leather Trainers. Also, the diamonds make it exciting. You can buy this shoe for $712.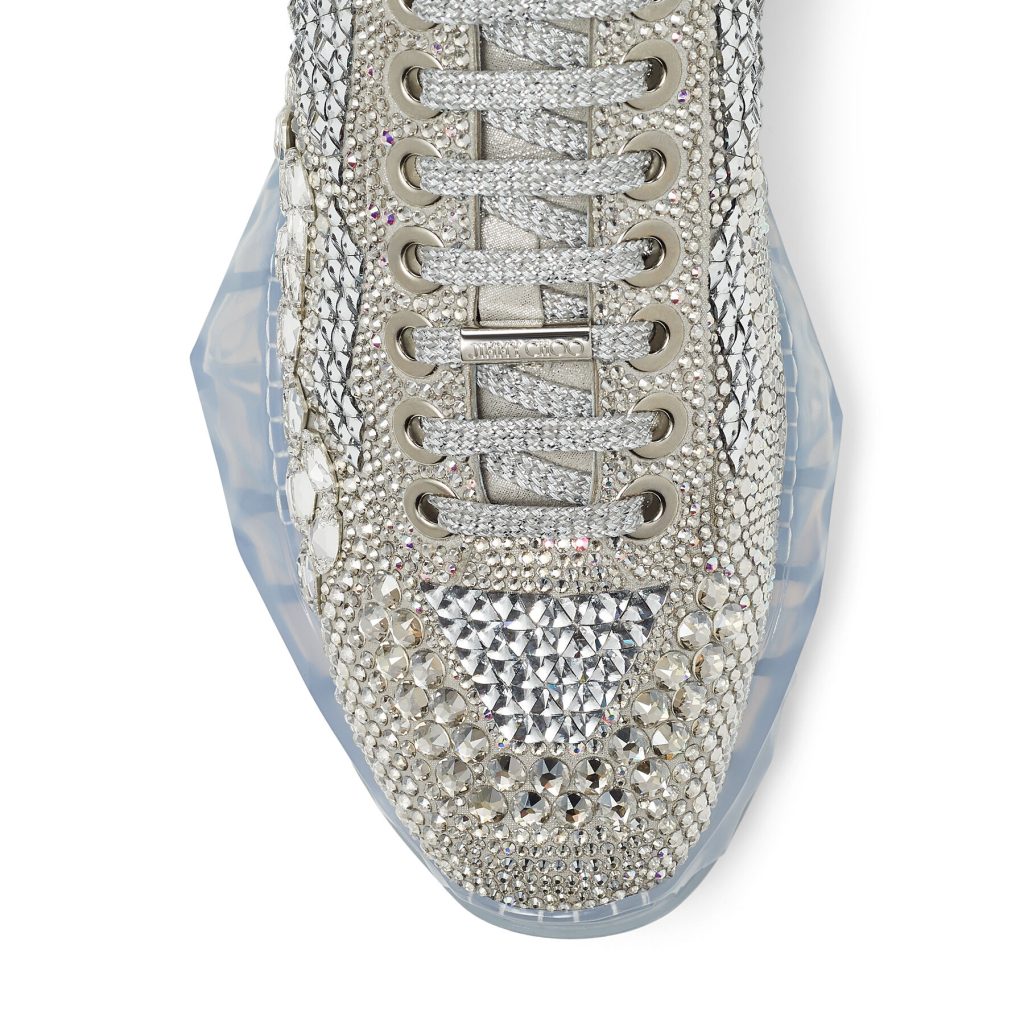 Sandra Choi, Creative Director of 'Jimmy Choo Diamond' said- "I imagined how it would feel to step into a multi-faceted diamond, playing with the sense of lightness and clarity the different angles reflect. It was from this idea that the Diamond sneaker was born."
You need to buy these sneakers for yourself from 'Jimmy Choo Diamond' or someone you love. The gift has the preface impact to make someone speechless for sometimes.