We have almost thought of everything you may need, whether you're seeking for a beachfront home, a secluded stretch of sparkling sand, or a villa from which to observe the marine life that is so carefully protected.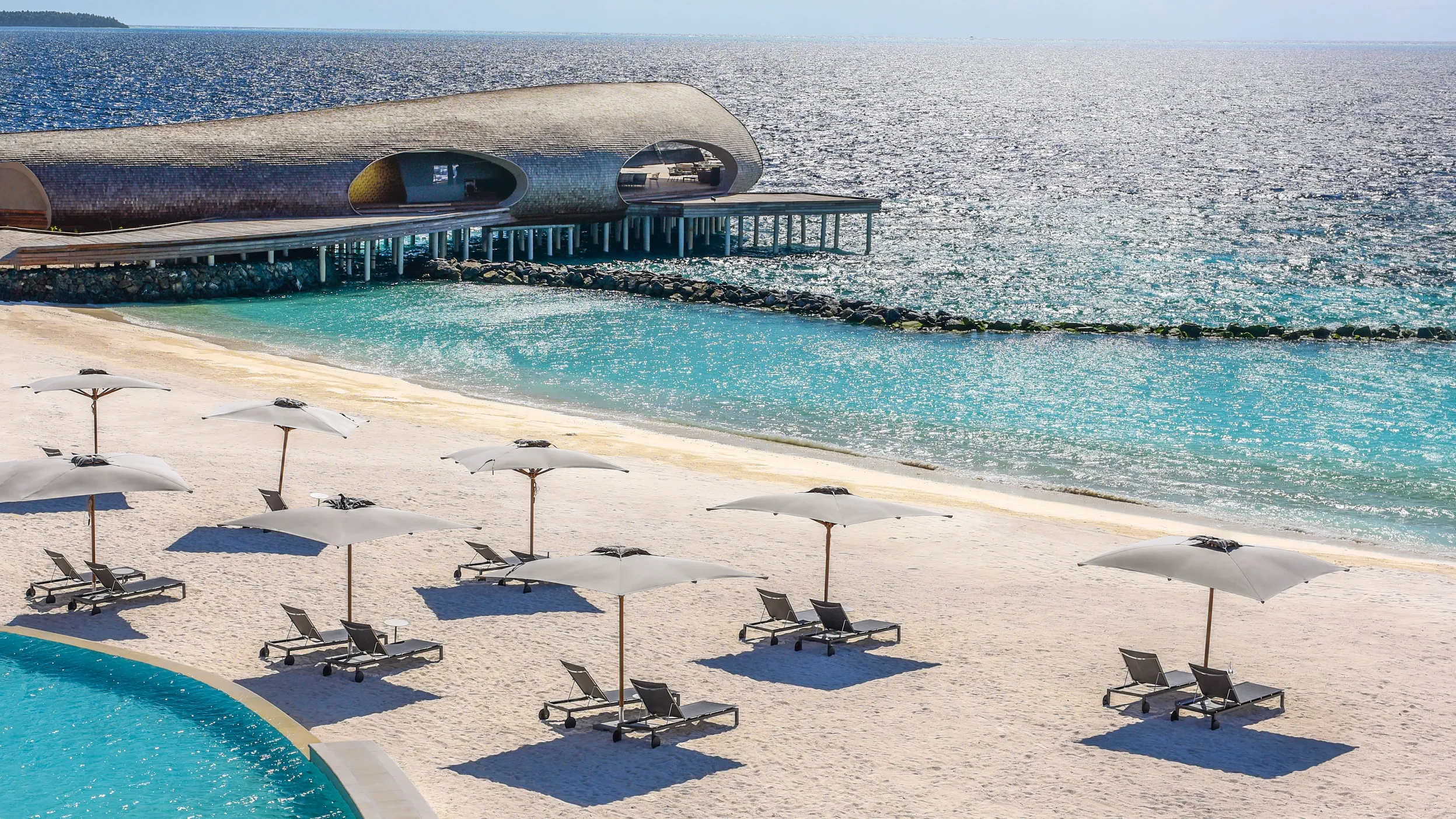 Usually visitors to the Maldives choose a private island resort in order to avoid the crowds and make the most of an intimate stay, long lengths of shoreline, and upscale concierge services to discover undiscovered experiences.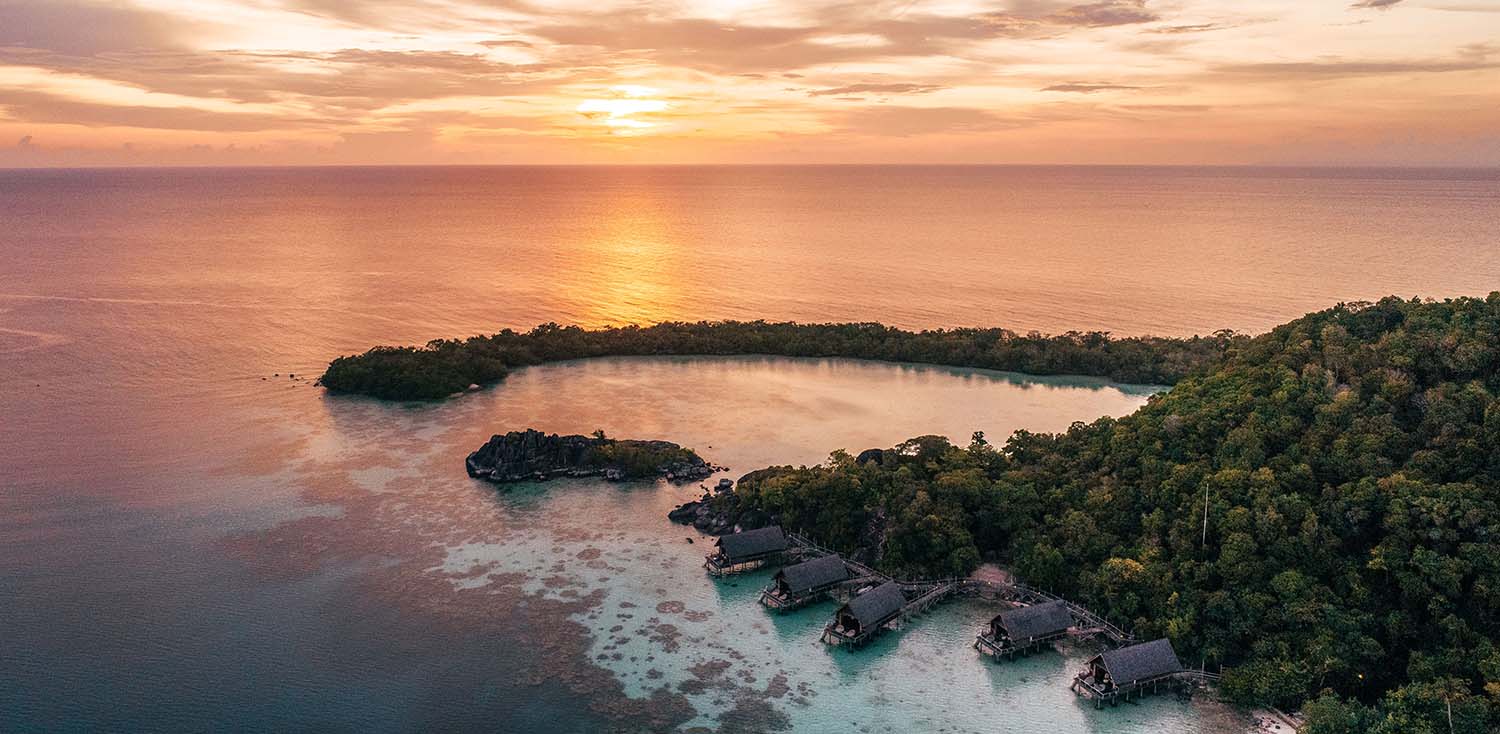 Nonetheless, choosing the best resort that fits your style—or at least a private resort that's most suited for the kind of itinerary you're planning—can be challenging given the 1,200 little coral islands and sandbanks that make up the archipelago's 1,200 luxury resort and elite hotel brands.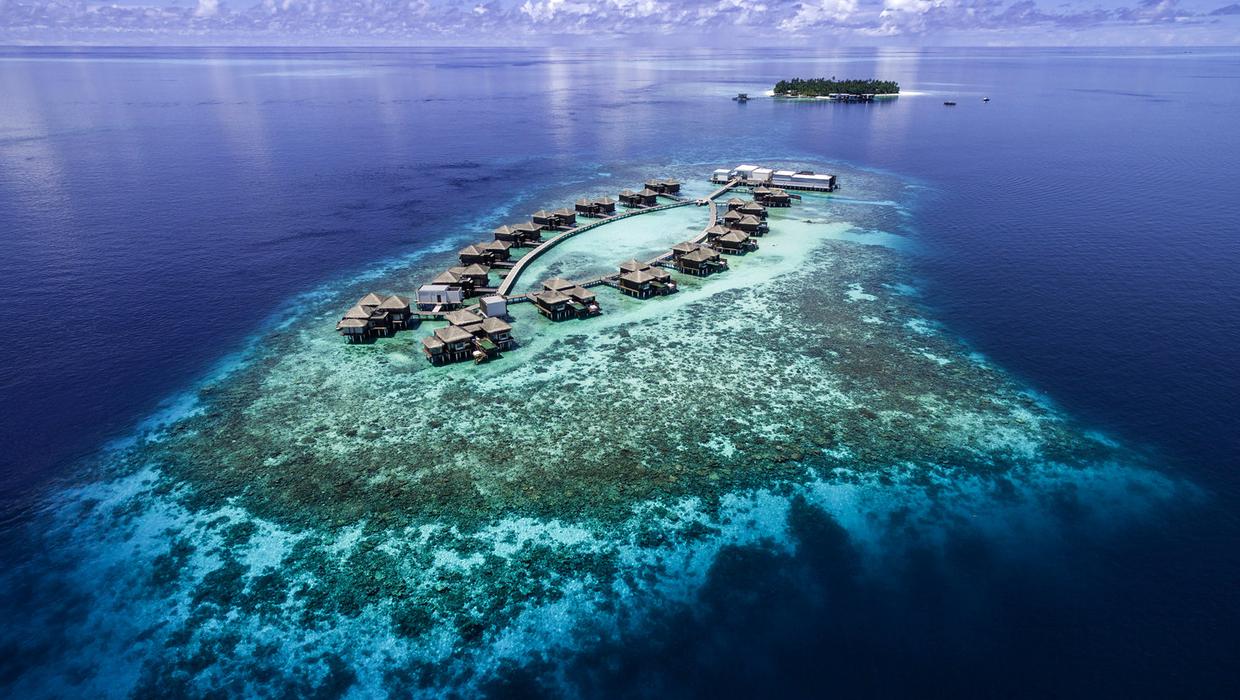 View our hand-picked list of the best private island resorts with all-inclusive packages in the Maldives for 2023.
1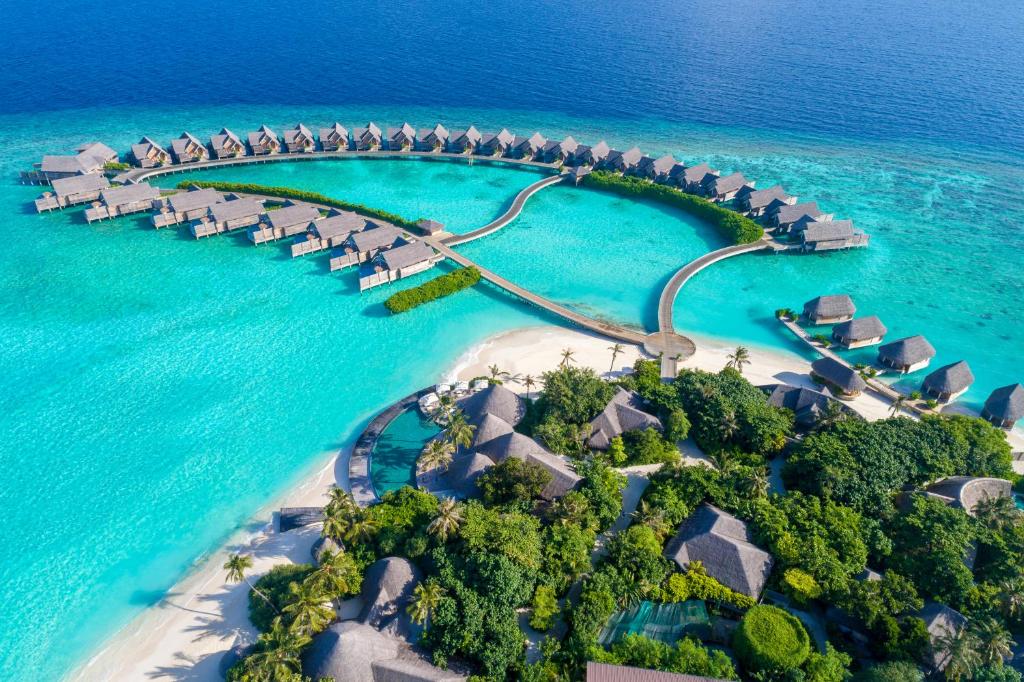 Milaidhoo Island Maldives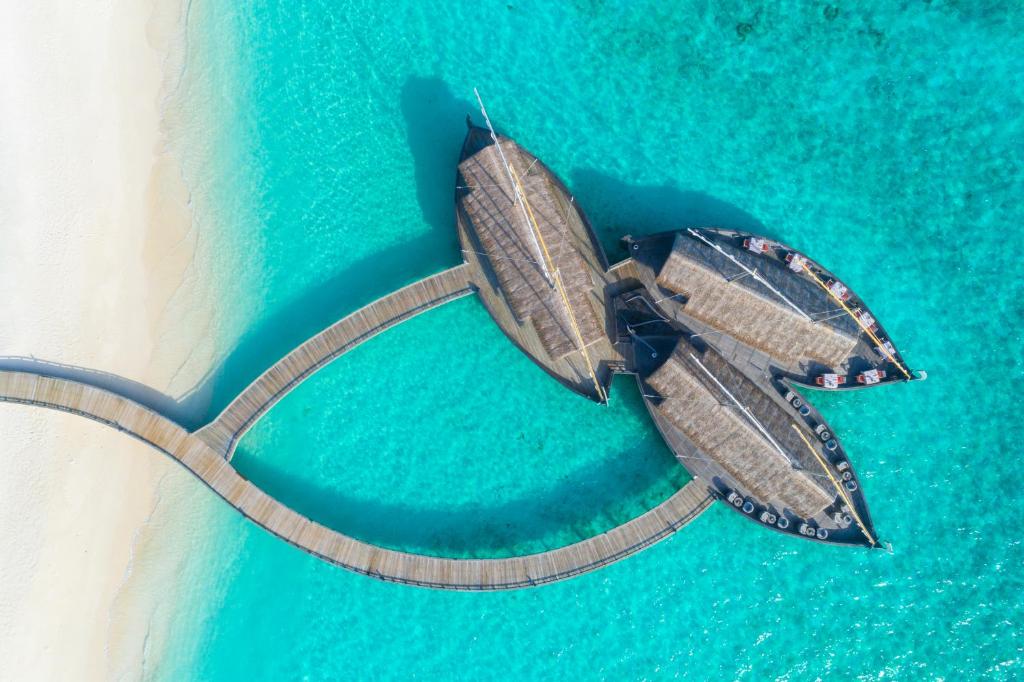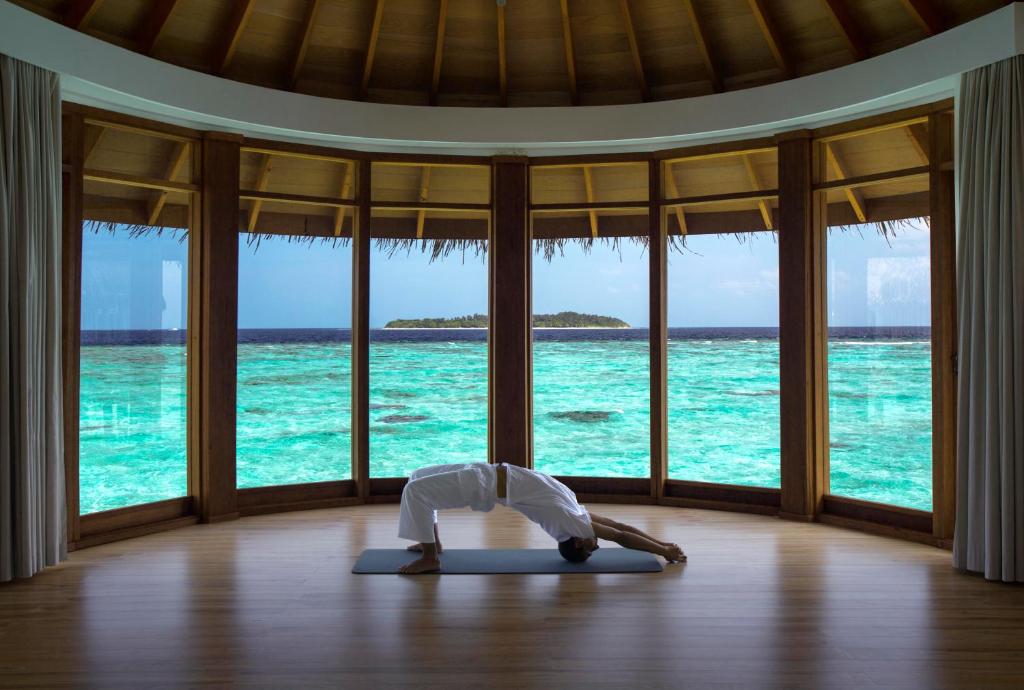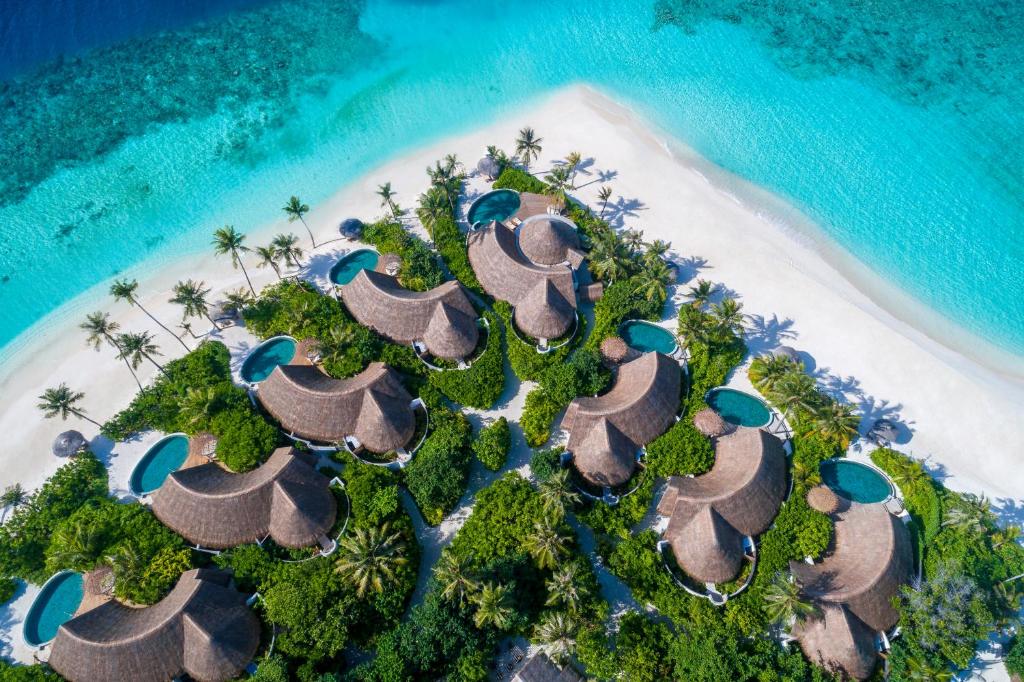 The Maldives' Milaidhoo is a remarkable and outstanding luxury resort that offers a novel twist on traditional five-star experiences. The resort sees its visitors as authors and encourages them to create their own ideal vacation and start a new travelogue.
2
Four Seasons Maldives Private Island at Voavah
The picturesque Voavah Private Island is a hidden gem, nestled within a UNESCO-protected reserve and surrounded by immaculate white sand beaches that provide a tranquil haven from the outer world. This seven-bedroom hideaway is the first exclusive-use island in the world and offers the height of luxury and seclusion.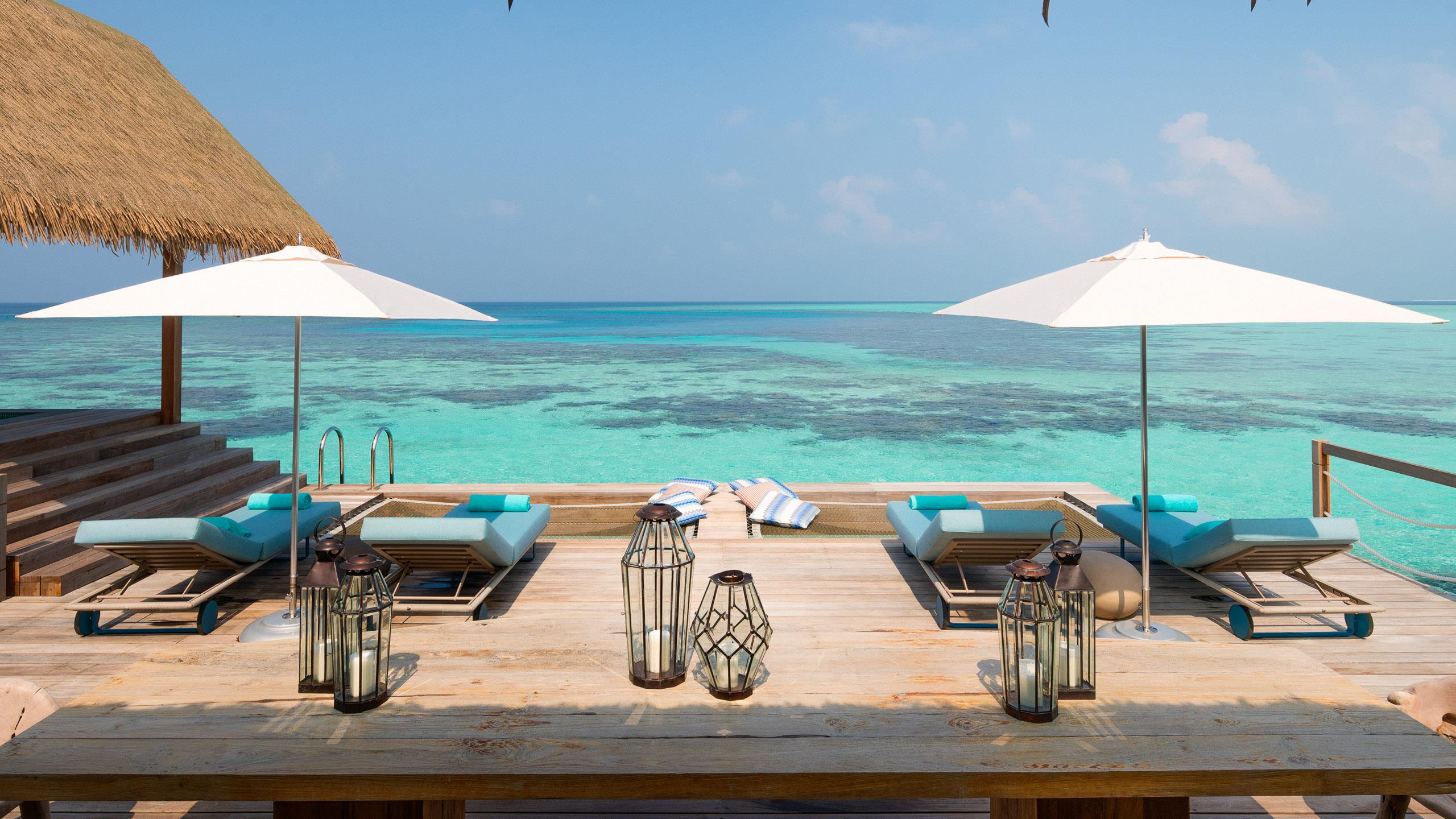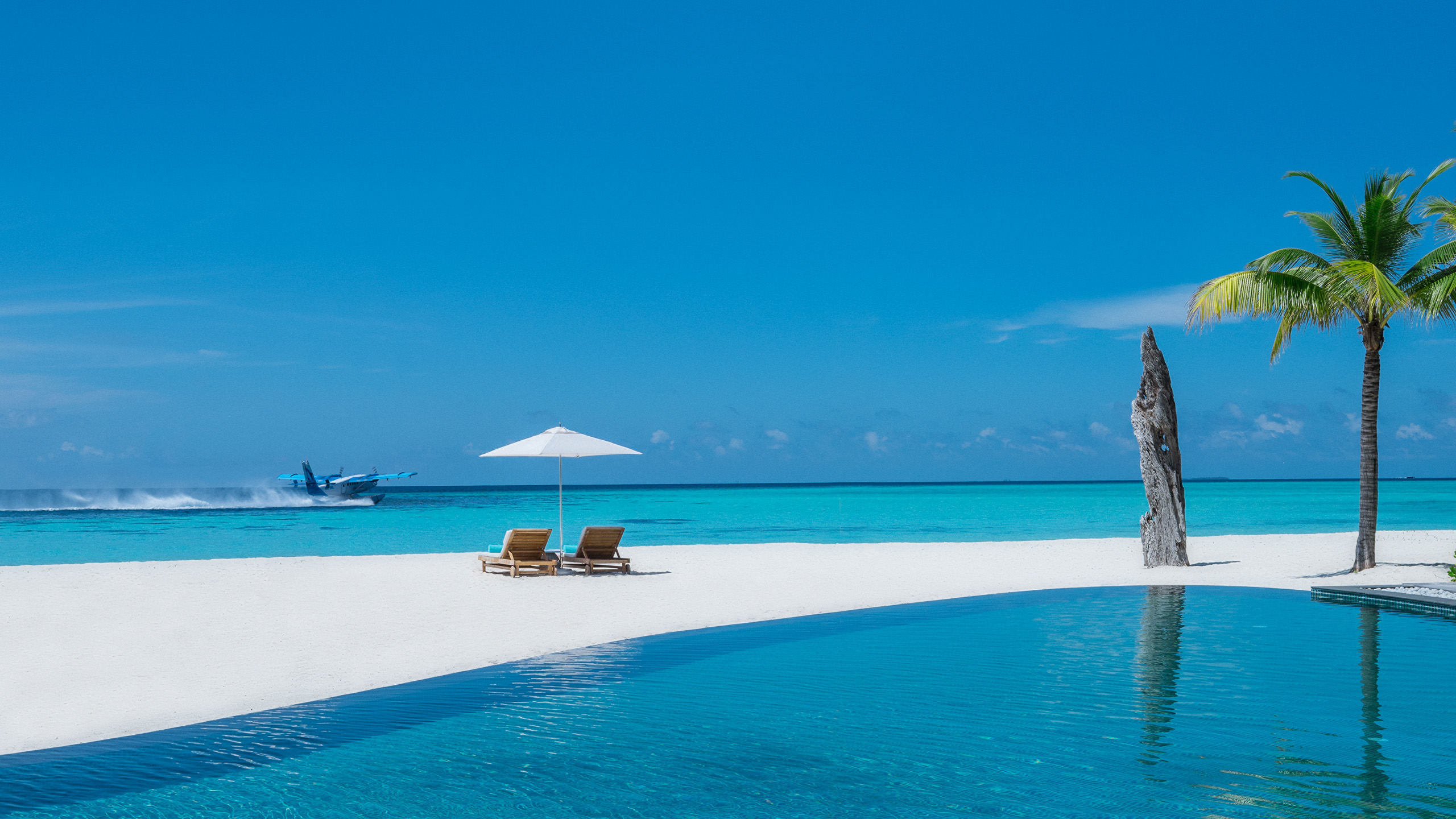 The island also comes with its own 62-foot yacht, giving visitors a way to explore the breathtaking nearby reefs and atolls, making the trip even more remarkable.
3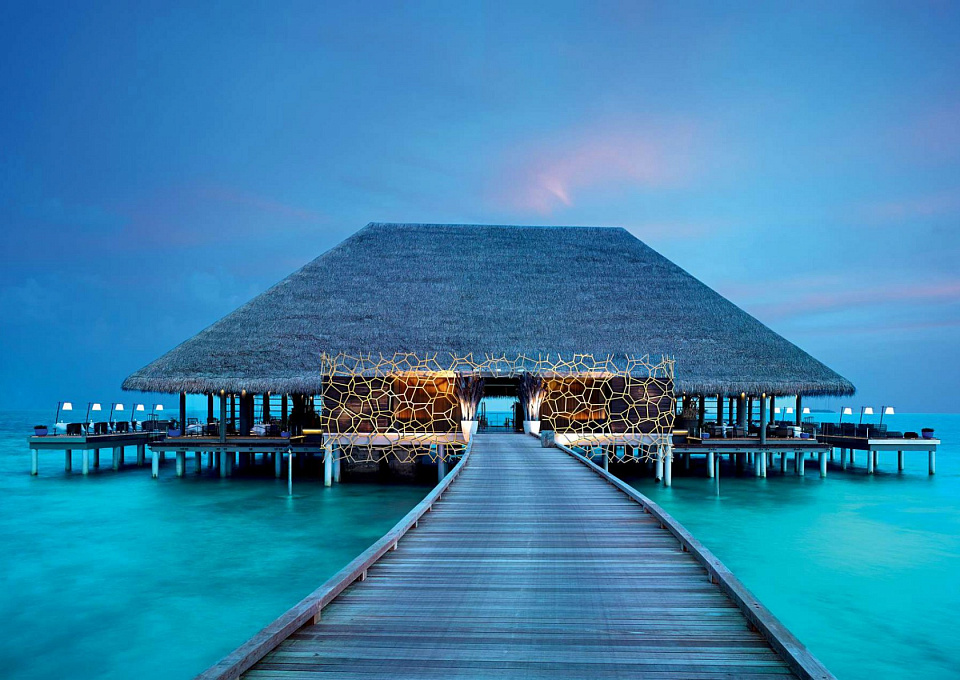 Velaa Private Island
This opulent retreat was designed by famous architect Petr Kolar and is the brainchild of Jir and Radka Smejc, a Czech couple. Velaa Private Island emanates a sense of sophistication and elegance since it was expertly constructed with the best materials from all over the world, including wood from Borneo, stone from Jordan, and artisan patio furniture from Italy.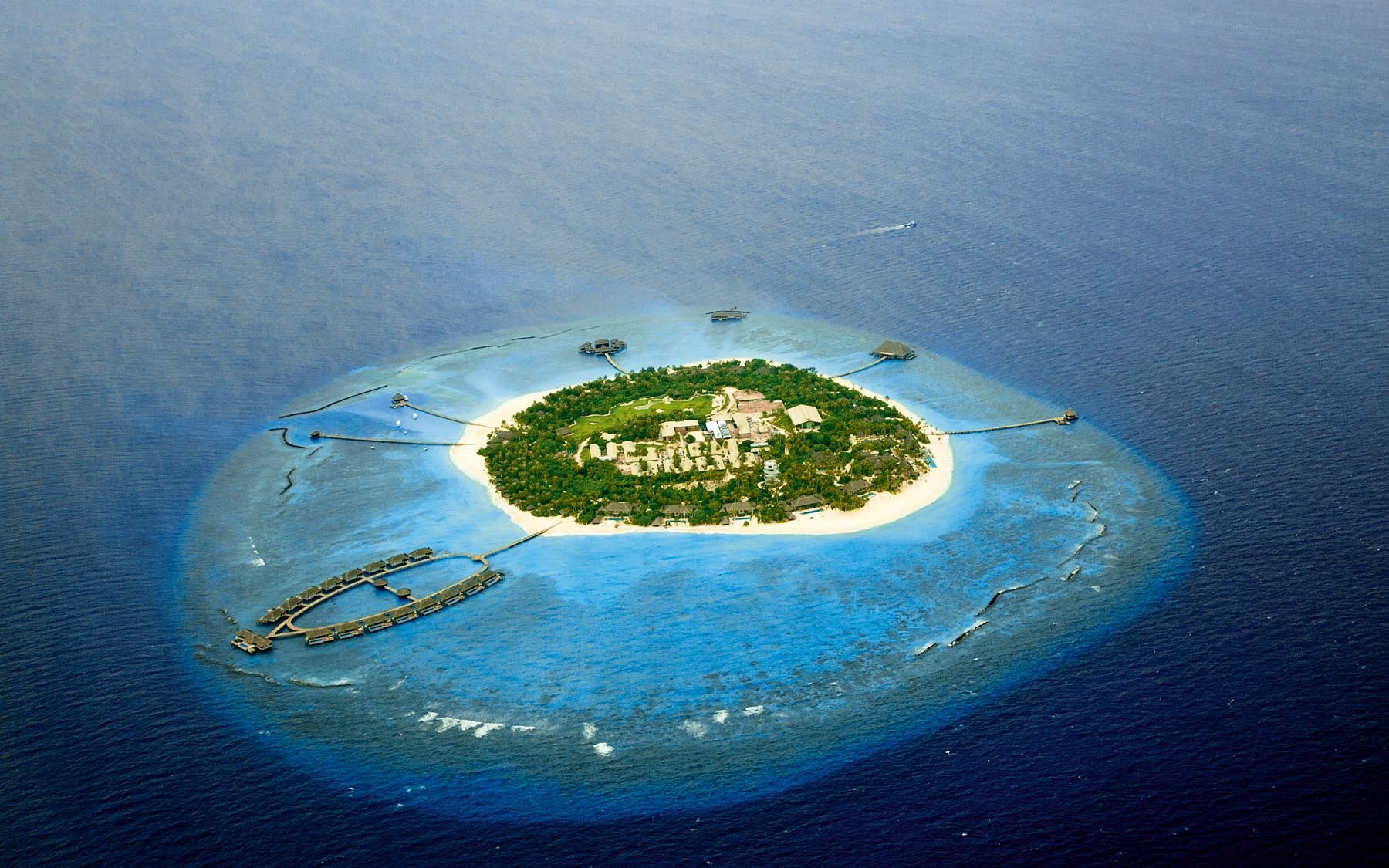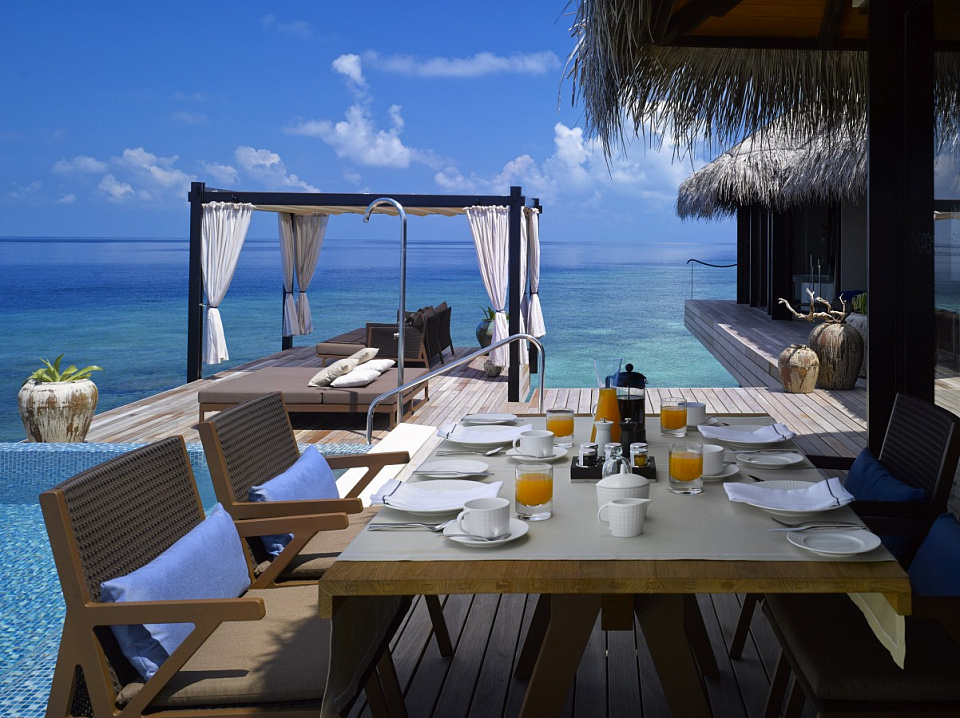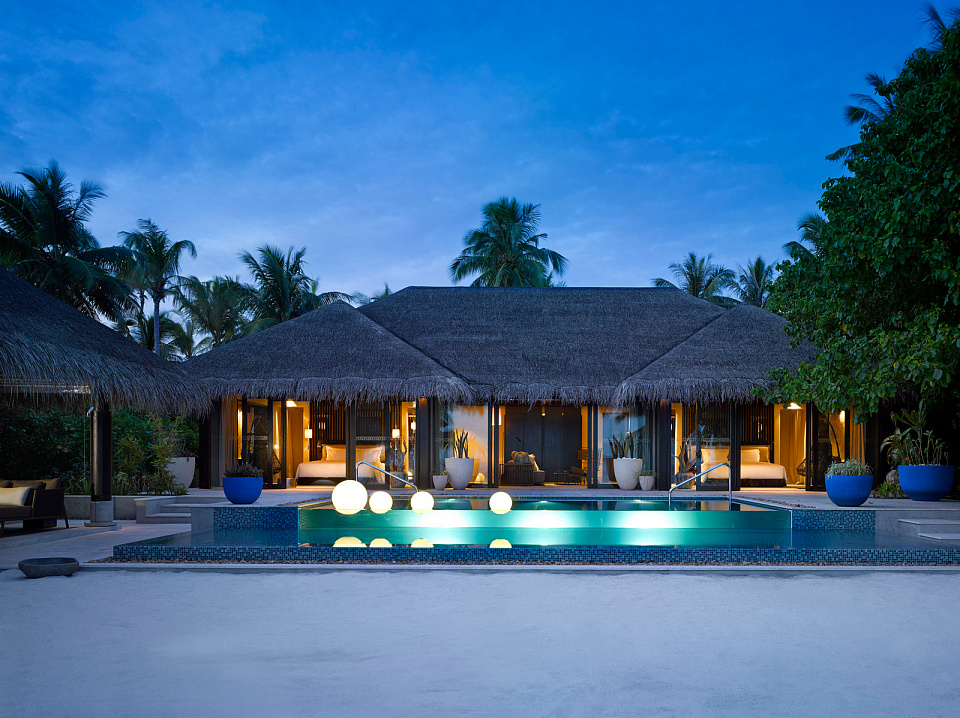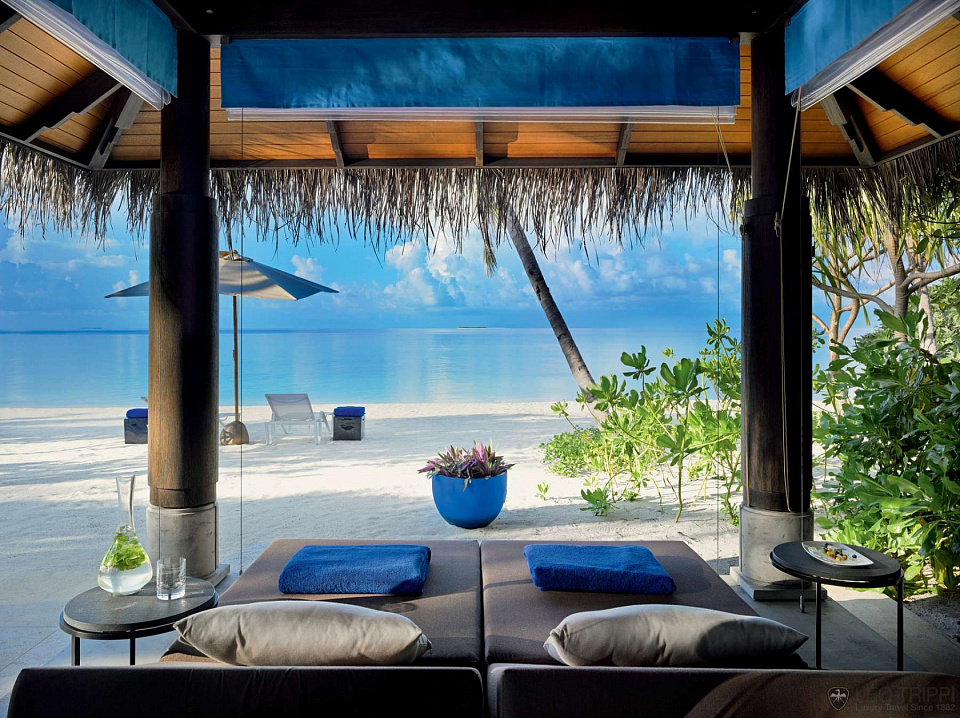 There is something for everyone to enjoy, from relaxing by the pool to practicing yoga outside to booking a trip with the resort's own fleet.
4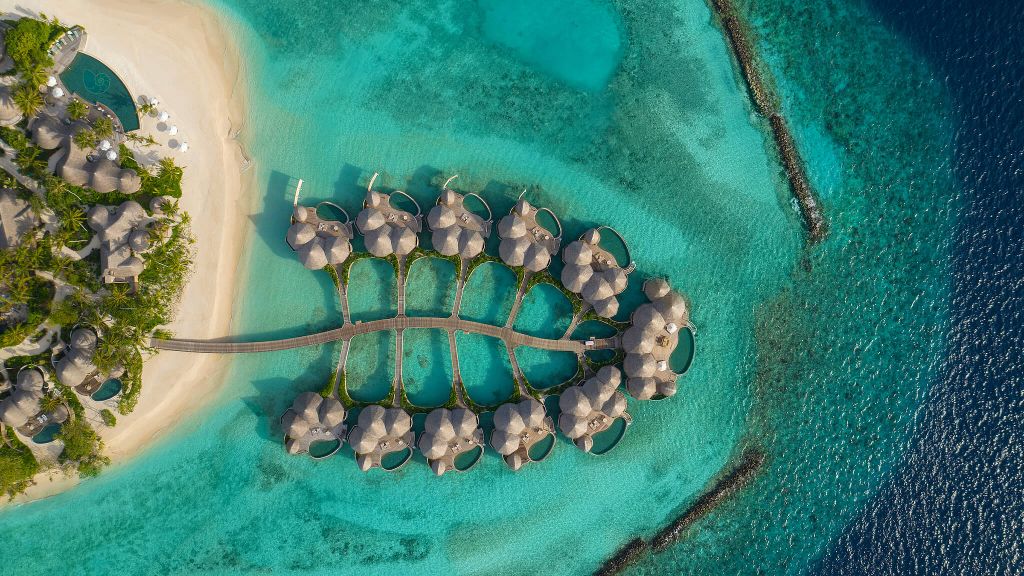 The Nautilus Maldives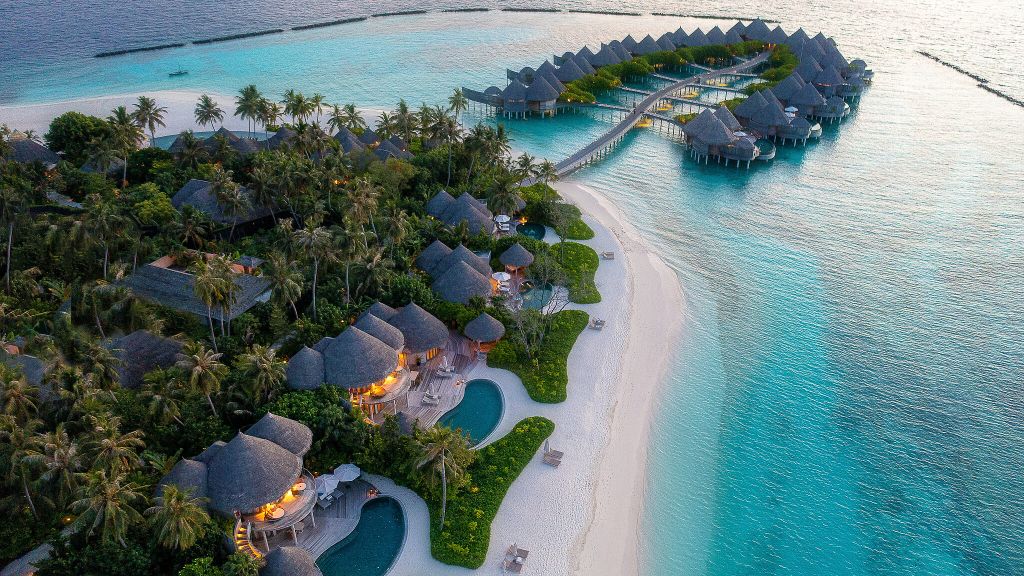 The Nautilus is an incredibly exclusive and utterly exclusive luxury resort located in the magnificent center of Baa Atoll, a UNESCO Biosphere Reserve in the Maldives. The resort offers a genuinely individualized experience, devoted to your every need, with just 26 exquisitely constructed beach and seaside homes and residences.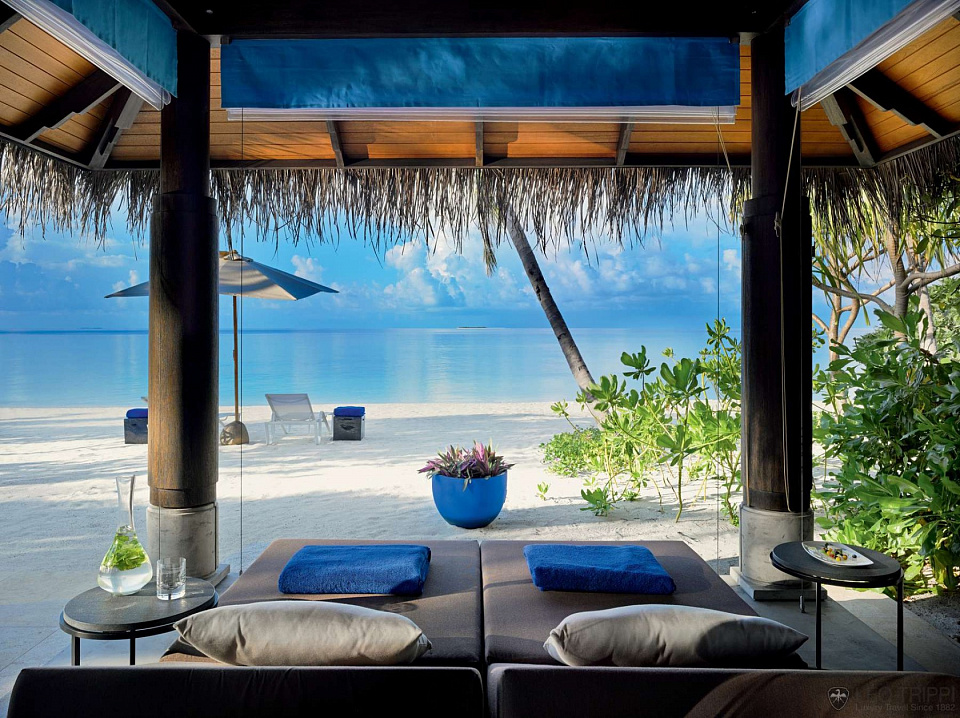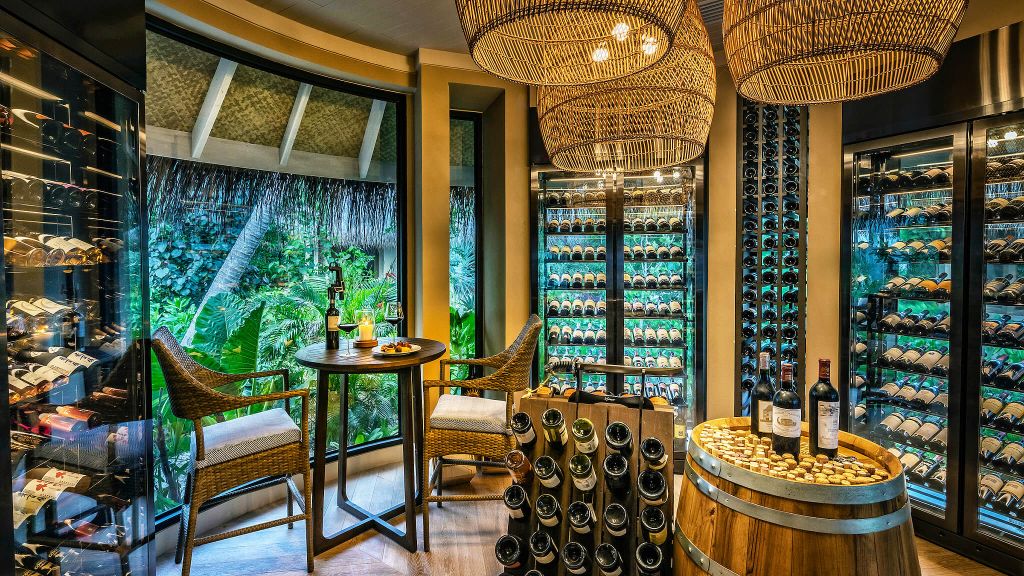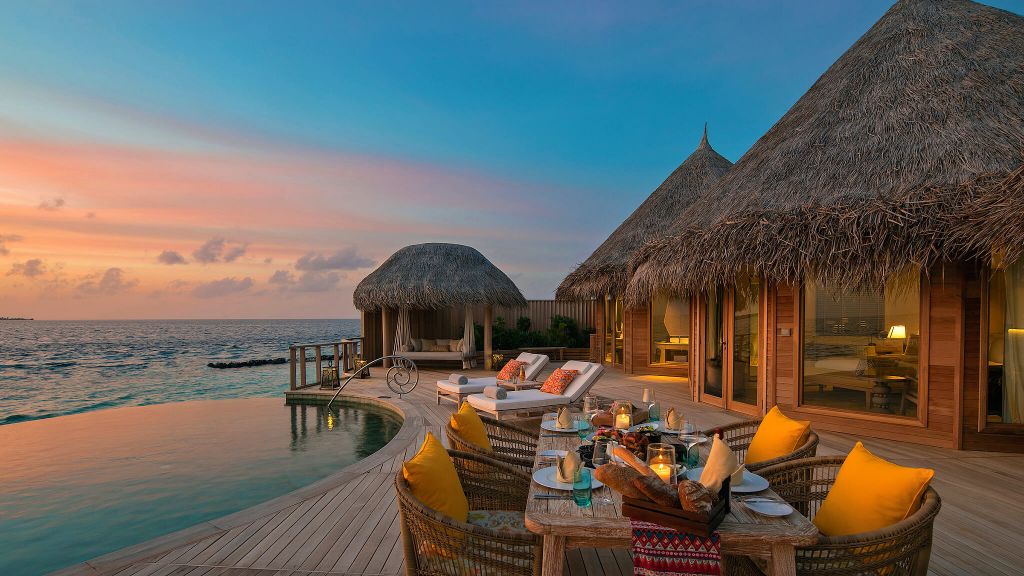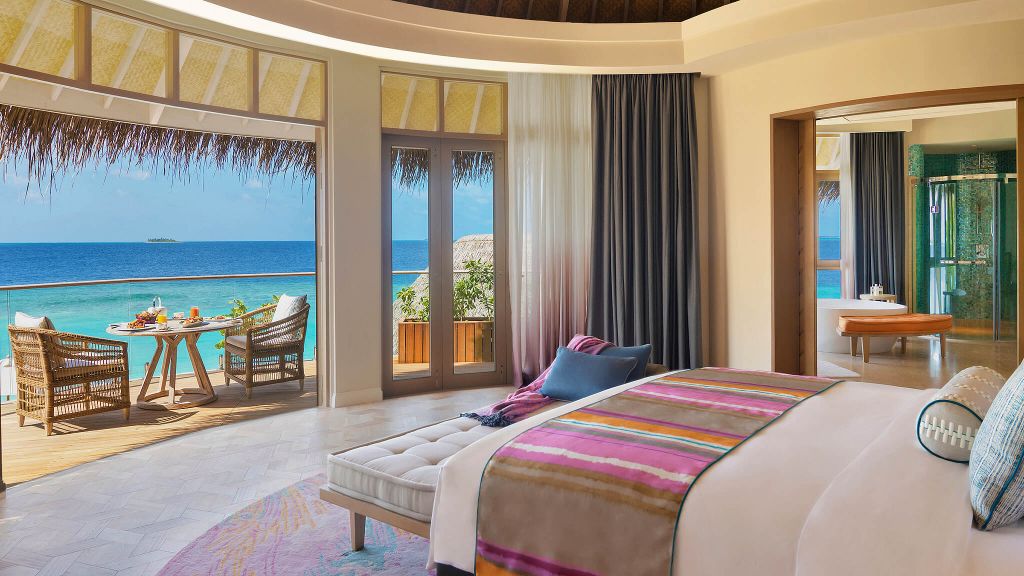 In the renowned Hanifaru Bay, watch the beautiful manta rays perform mesmerizing dances, or relax and re-connect with nature at the over-water Solasta Spa. Enjoy the exquisite fusions of Mediterranean and Arabic cuisine at Zeytoun, one of the island's four trademark restaurants, at the end of each adventurous day.
5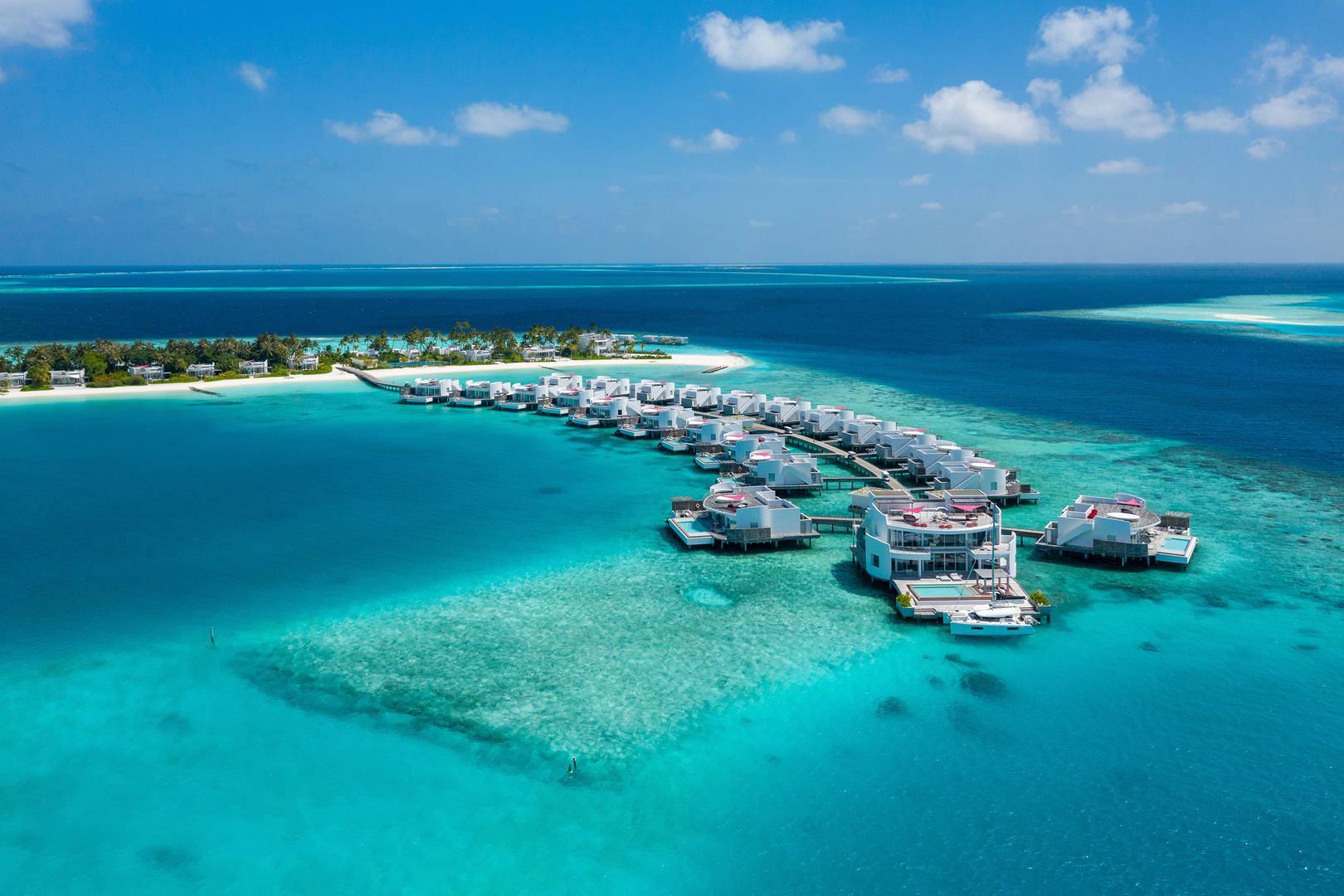 Jumeirah Dhevanafushi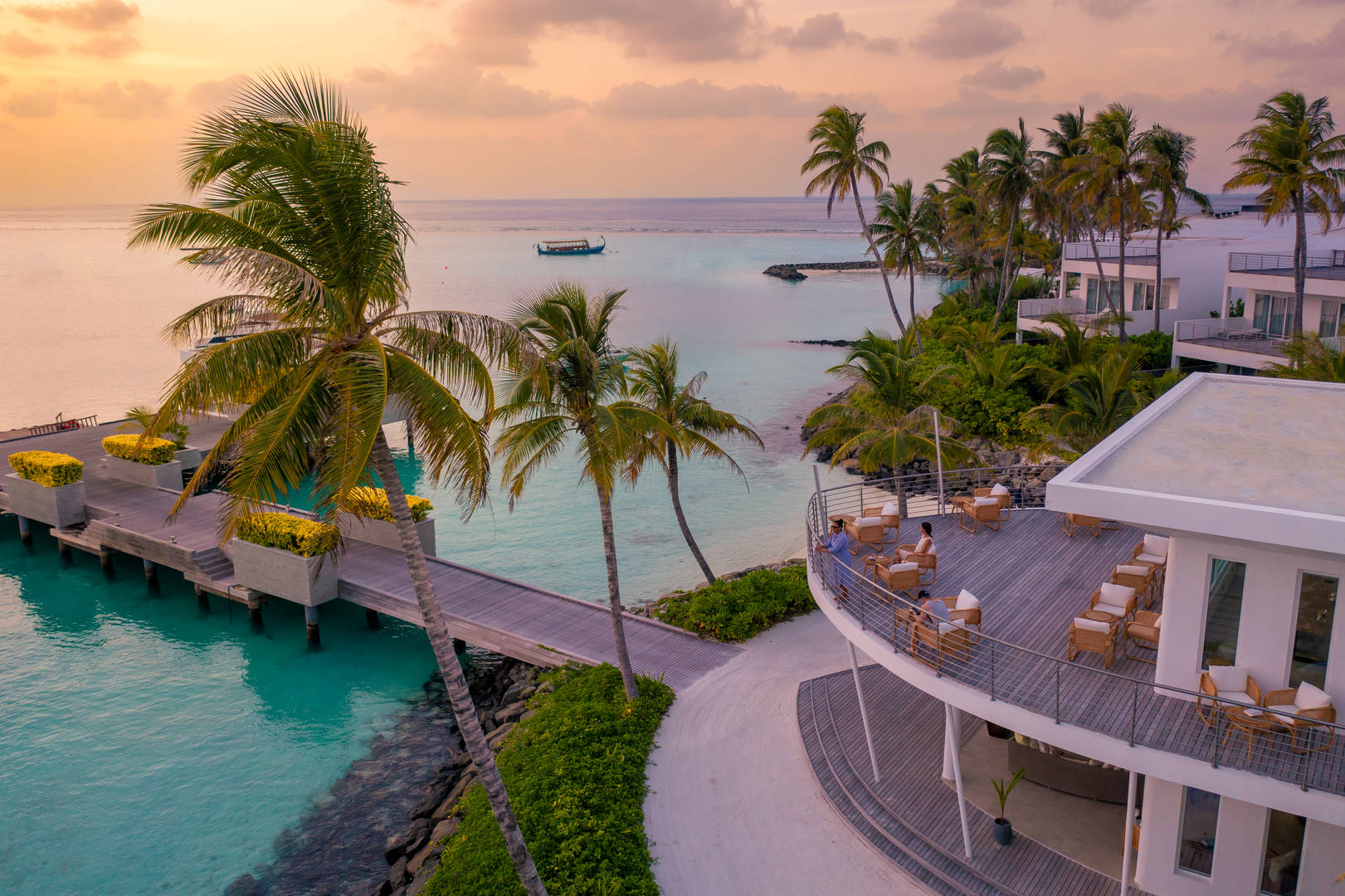 Dhevanafushi, a magnificent refuge designed for visitors seeking peace and tranquility, is tucked away in the serene south of the Maldives, surrounded by the turquoise seas of the Indian Ocean. There are 21 island villas at the resort, which was originally known as Jumeirah Dhevanafushi.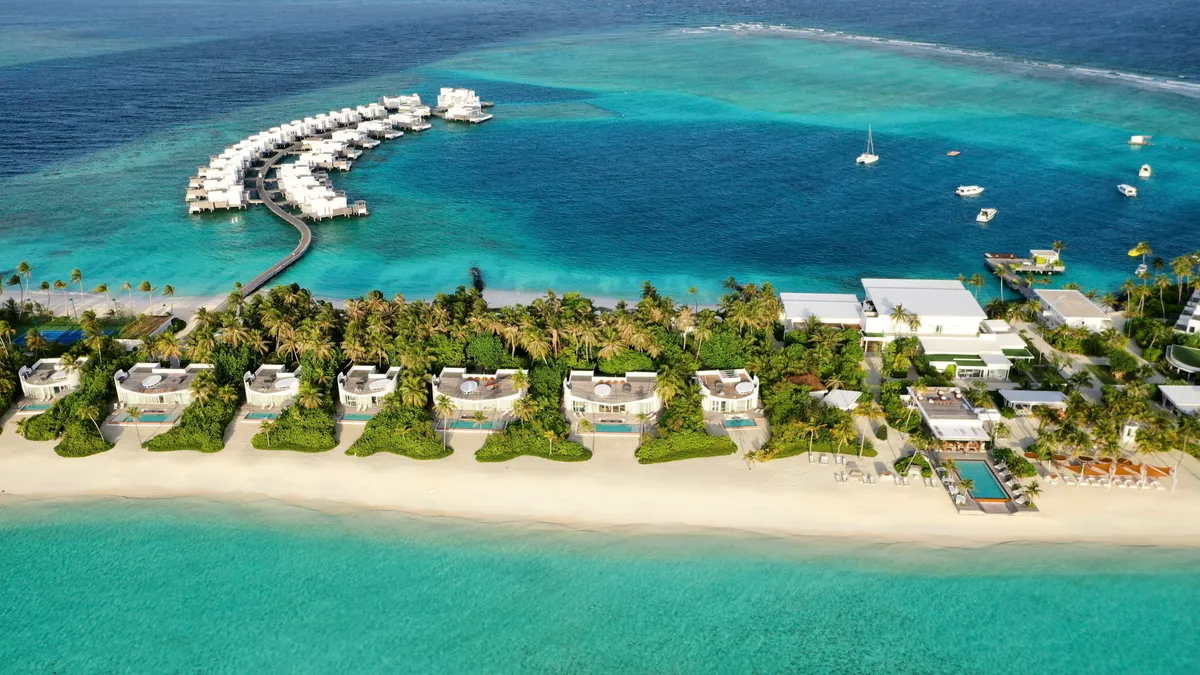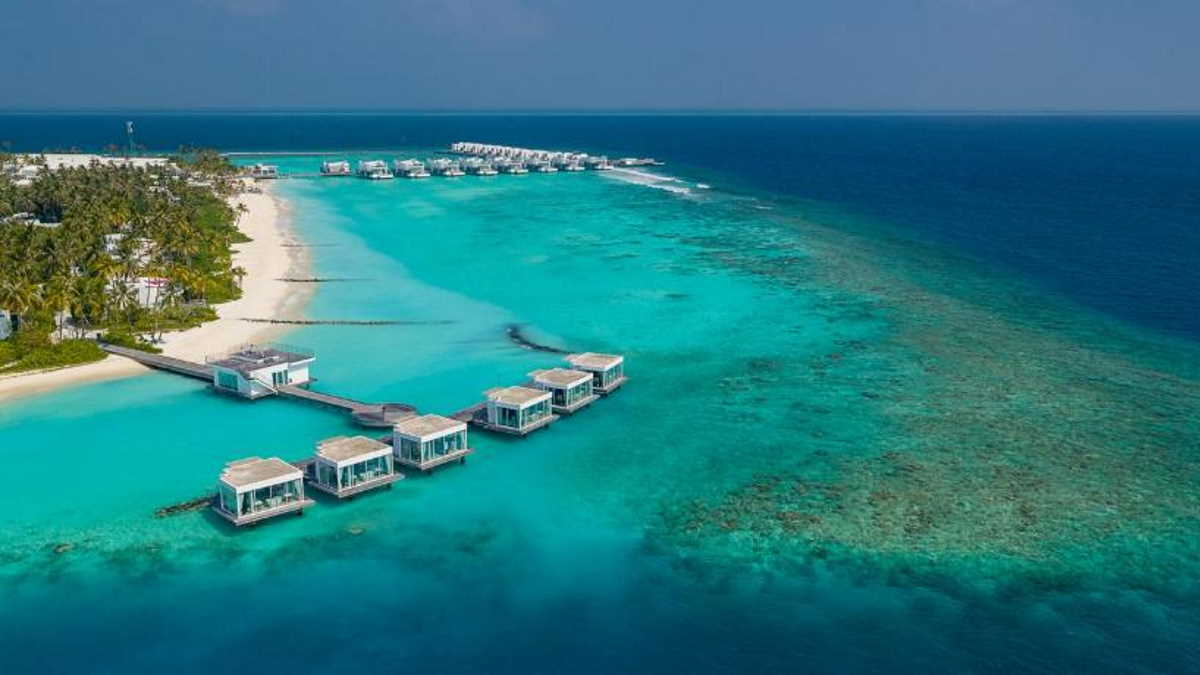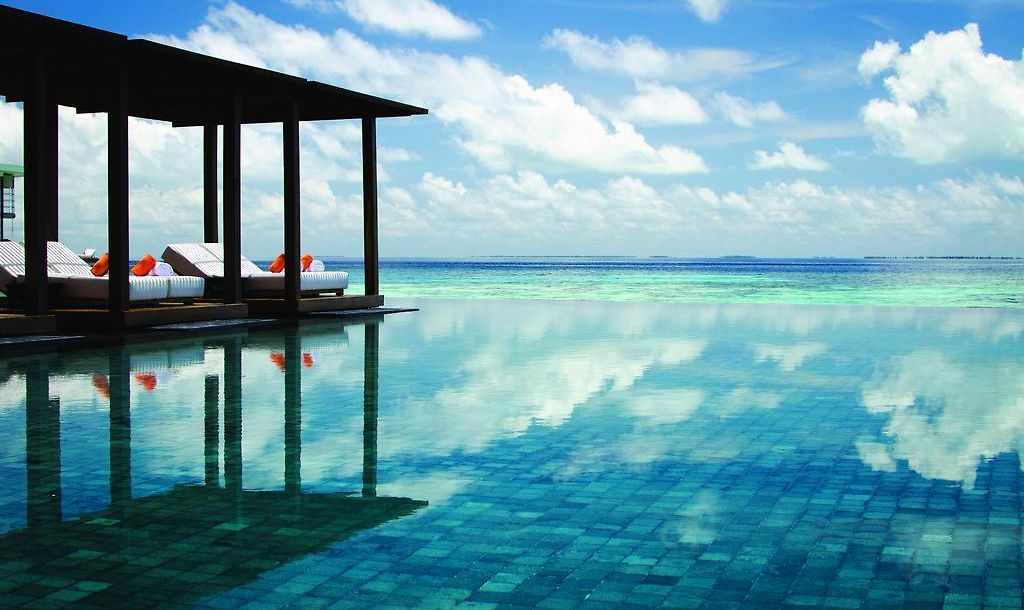 Each villa has a private beach and pool, giving visitors the utmost solitude and seclusion. There are also 16 overwater ocean villas, which include outdoor marble spas and stunning views of the horizon. These villas provide direct access to the crystal-clear waters below.
6
Kudadoo Maldives Private Island
Only 15 overwater villas comprise Kudadoo, a lavish and extravagant resort created by Yuji Yamazaki. They are dispersed over a contained environment measuring 200 meters in length and 200 meters in width, creating an intimate and understated ambiance.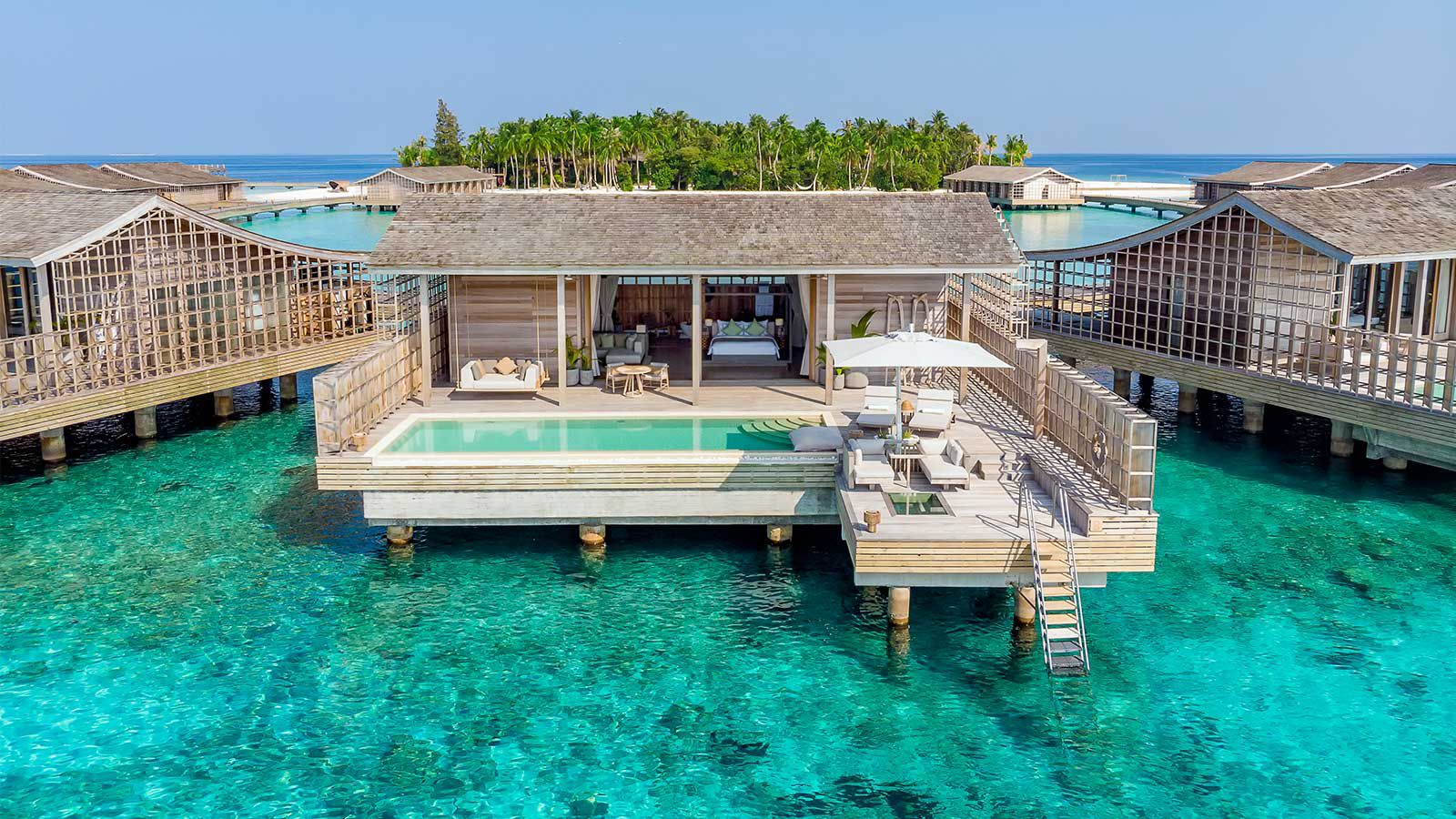 The island is a luxuriant paradise surrounded by an immaculate white sand beach and overflowing with a wide variety of plants, including screw pine, sea lettuce, ironwood, and coconut palms. The resort's architectural style was influenced by Japanese aesthetics, which gives the aesthetic a more upscale feel.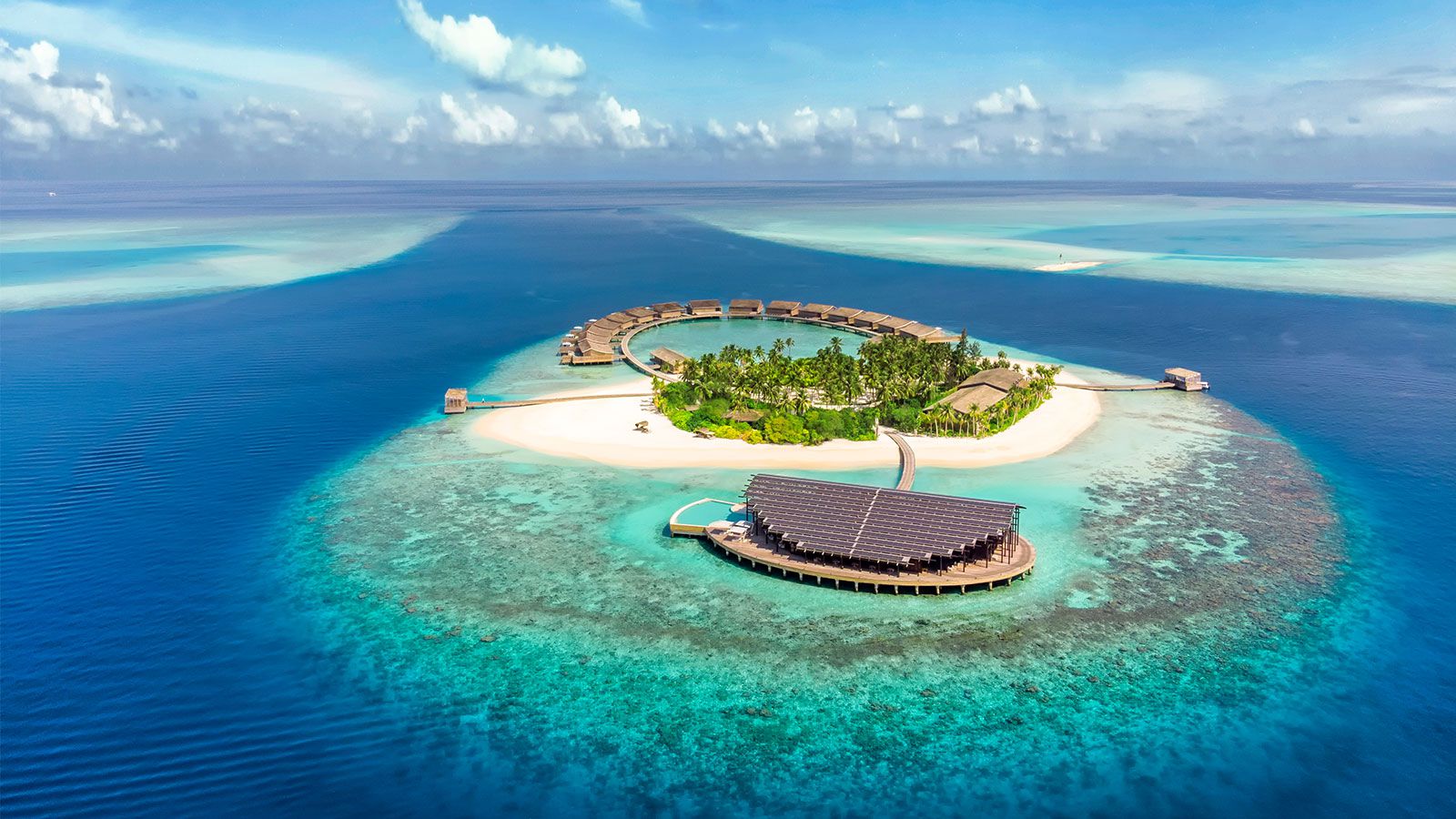 The resort is best viewed from the air, and visitors arrive via seaplane after a 40-minute flight from Malé, the nation's capital.
7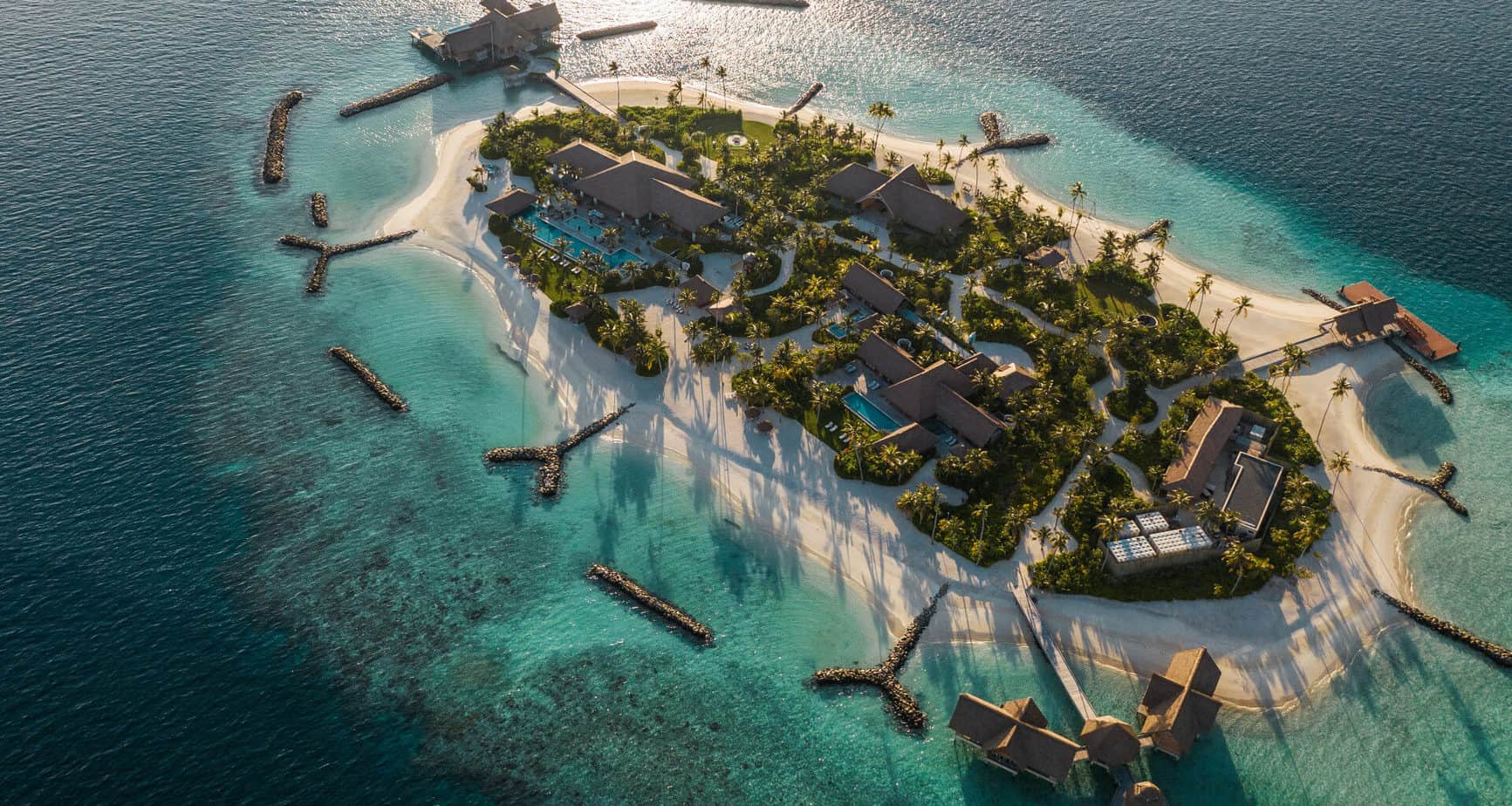 Ithaafushi Private Island
Ithaafushi, an opulent private island situated on the mainland, is the newest and most exclusive resort offered by Waldorf Astoria Hotels & Resorts. Its name, "Ithaafushi," means "Pearl Isle," and its nearly eight acres of land can accommodate just 24 people in three opulent mansions.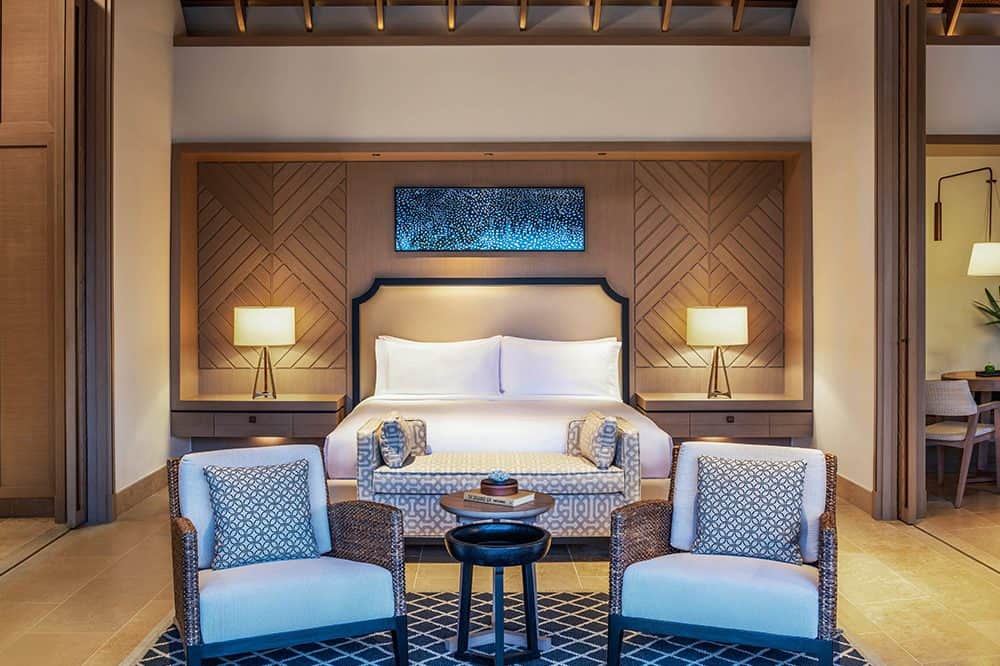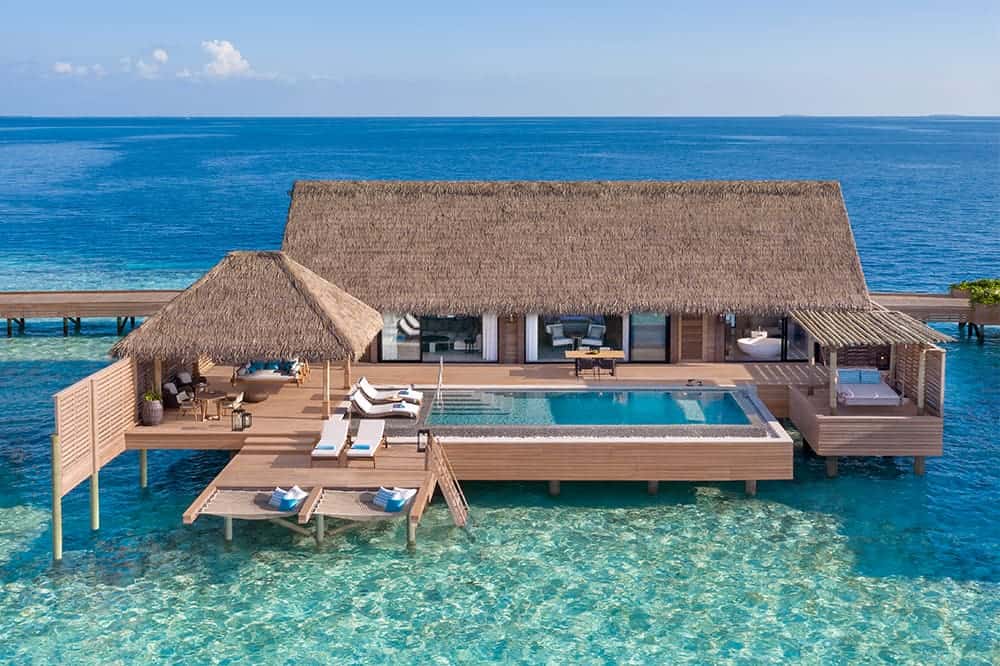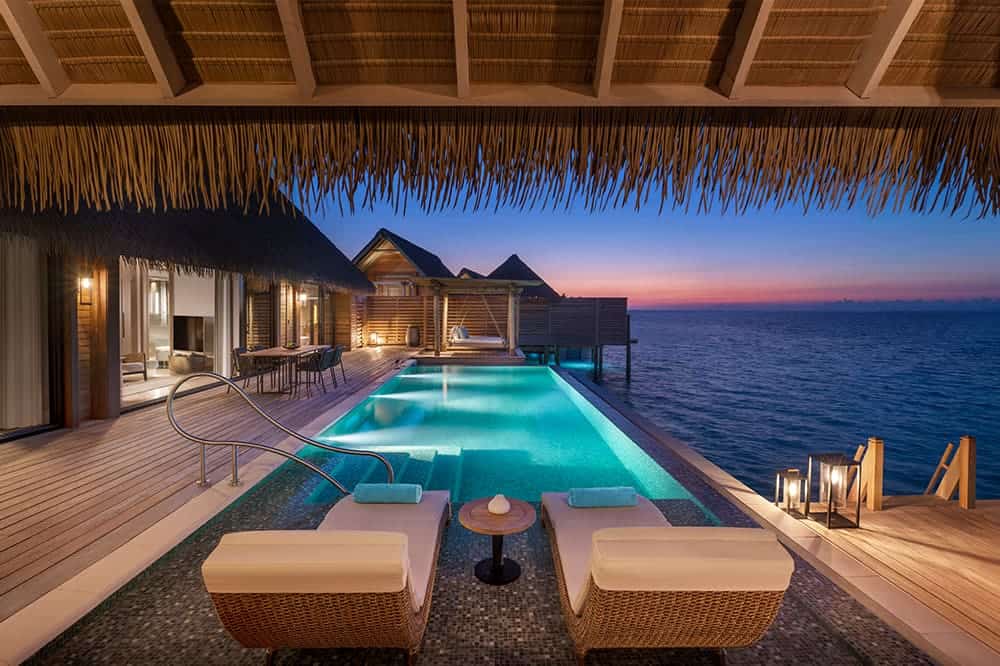 One of these villas has a wonderful four bedrooms, while two of them are elegant two-bedroom homes. Flying into Malé, visitors can either take a seaplane or a short transport aboard one of the resort's luxurious yachts to get to this picturesque site.
8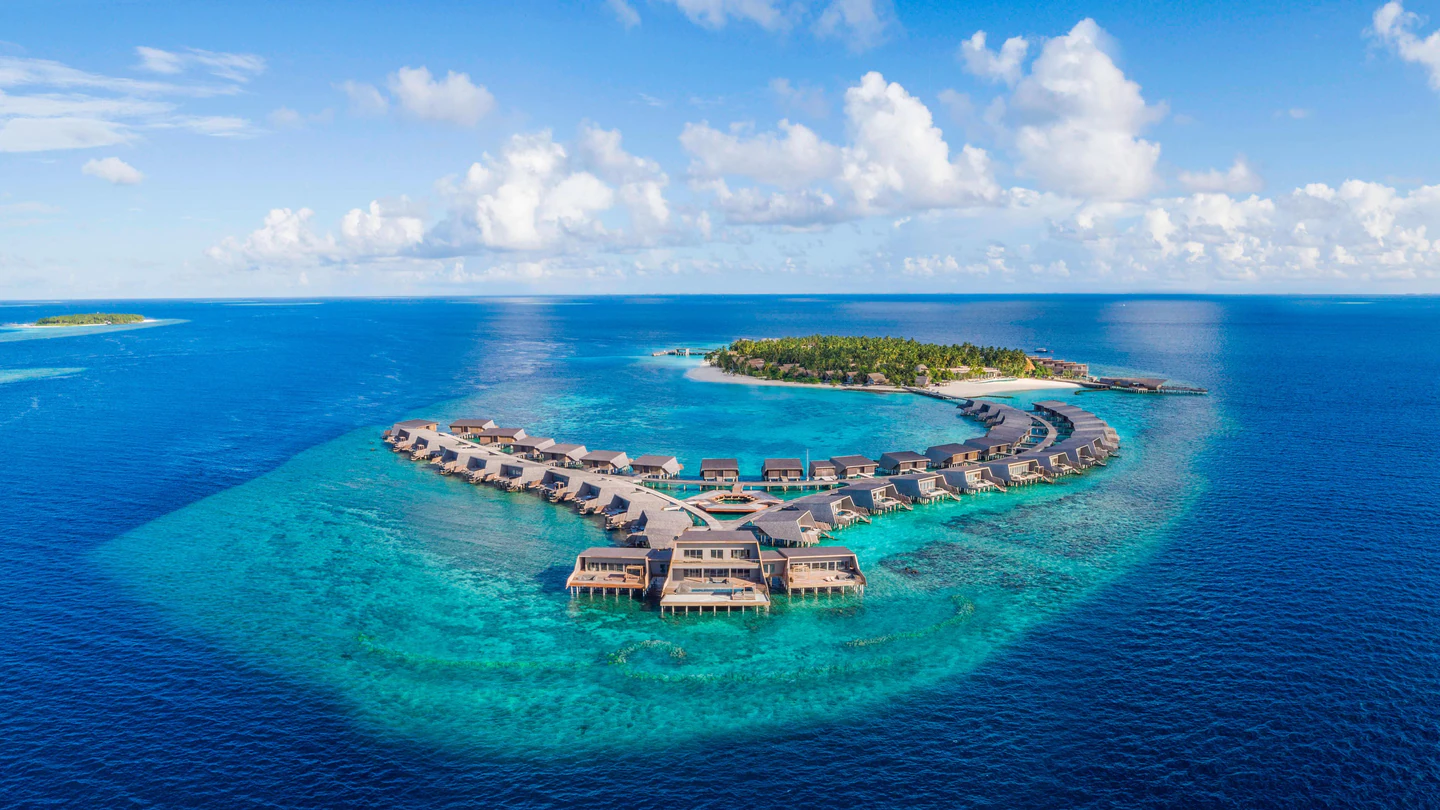 The St. Regis Maldives Vommuli Resort
An idyllic island haven known as The St. Regis Maldives Vommuli Resort provides the ideal refuge including both romantic getaways and family vacations. This resort is 45 minutes by seaplane from Male International Airport and is perched atop a gorgeous 22-acre paradise in the southern Dhaalu Atoll.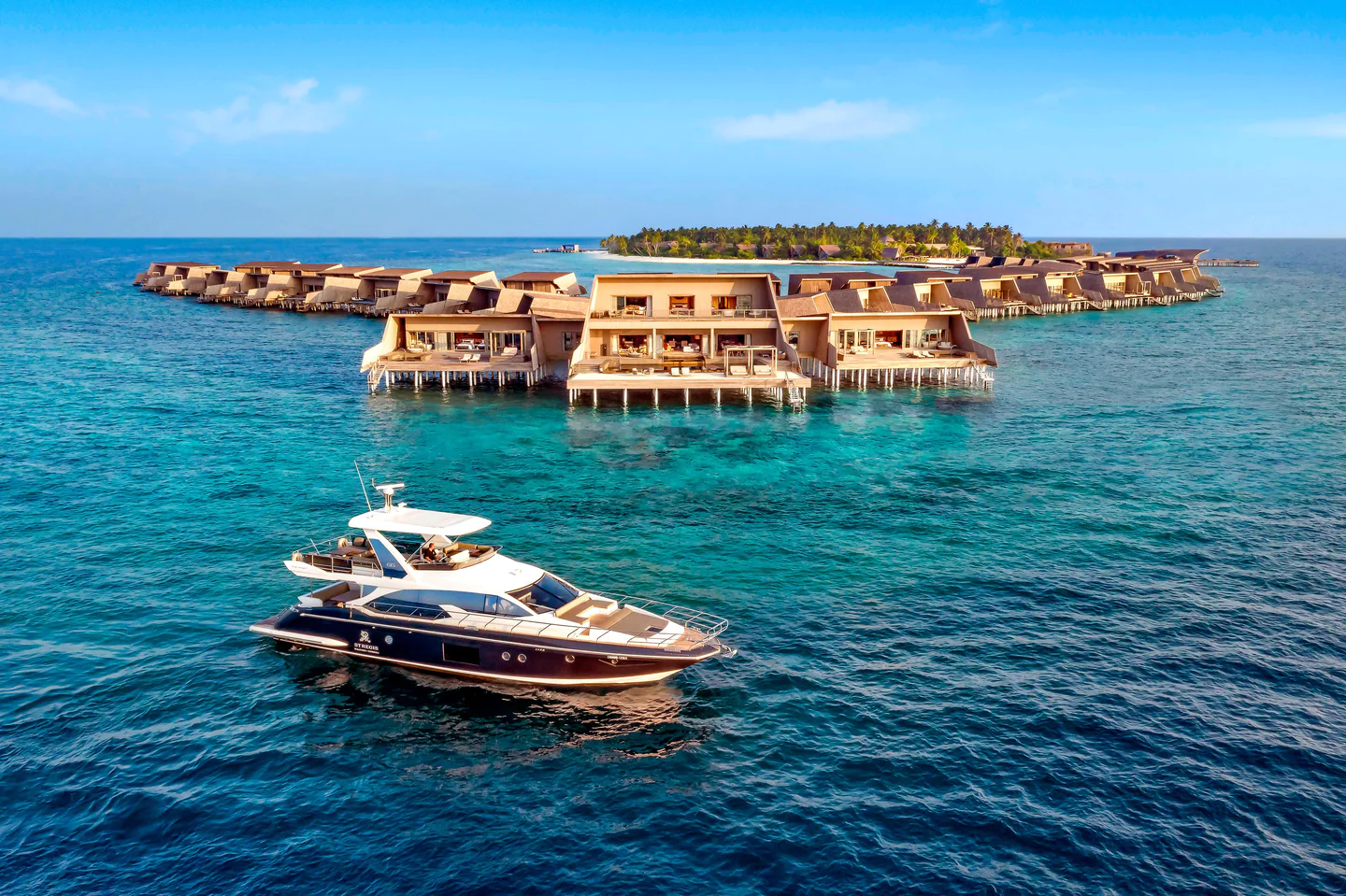 This superb facility has a combination of contemporary architecture and modern interiors that perfectly fit into stunning surroundings, upholding the opulent standards of the renowned St. Regis brand.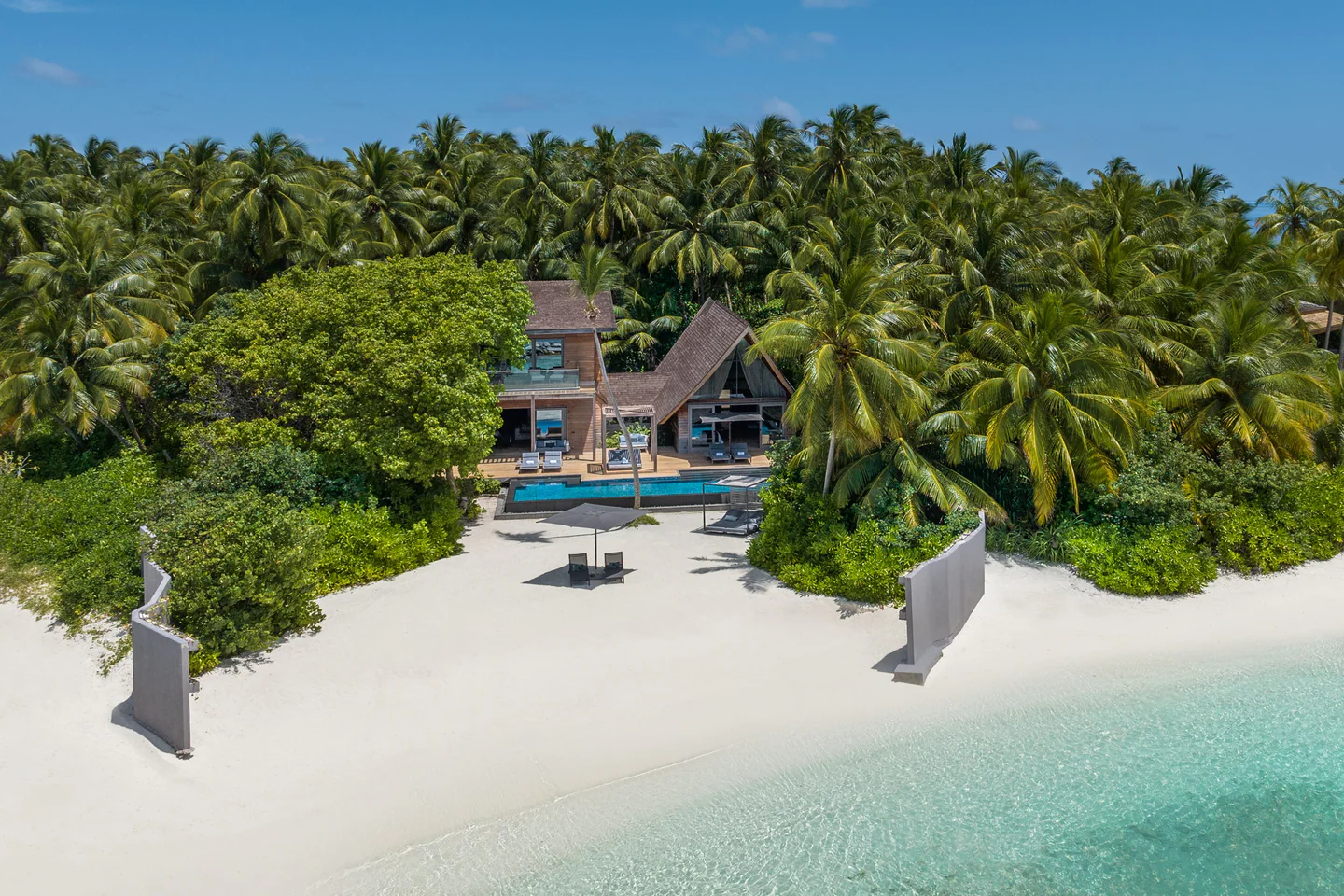 The resort oozes refinement and elegance while also protecting the surrounding natural beauty and making sure that it remains the major draw.
9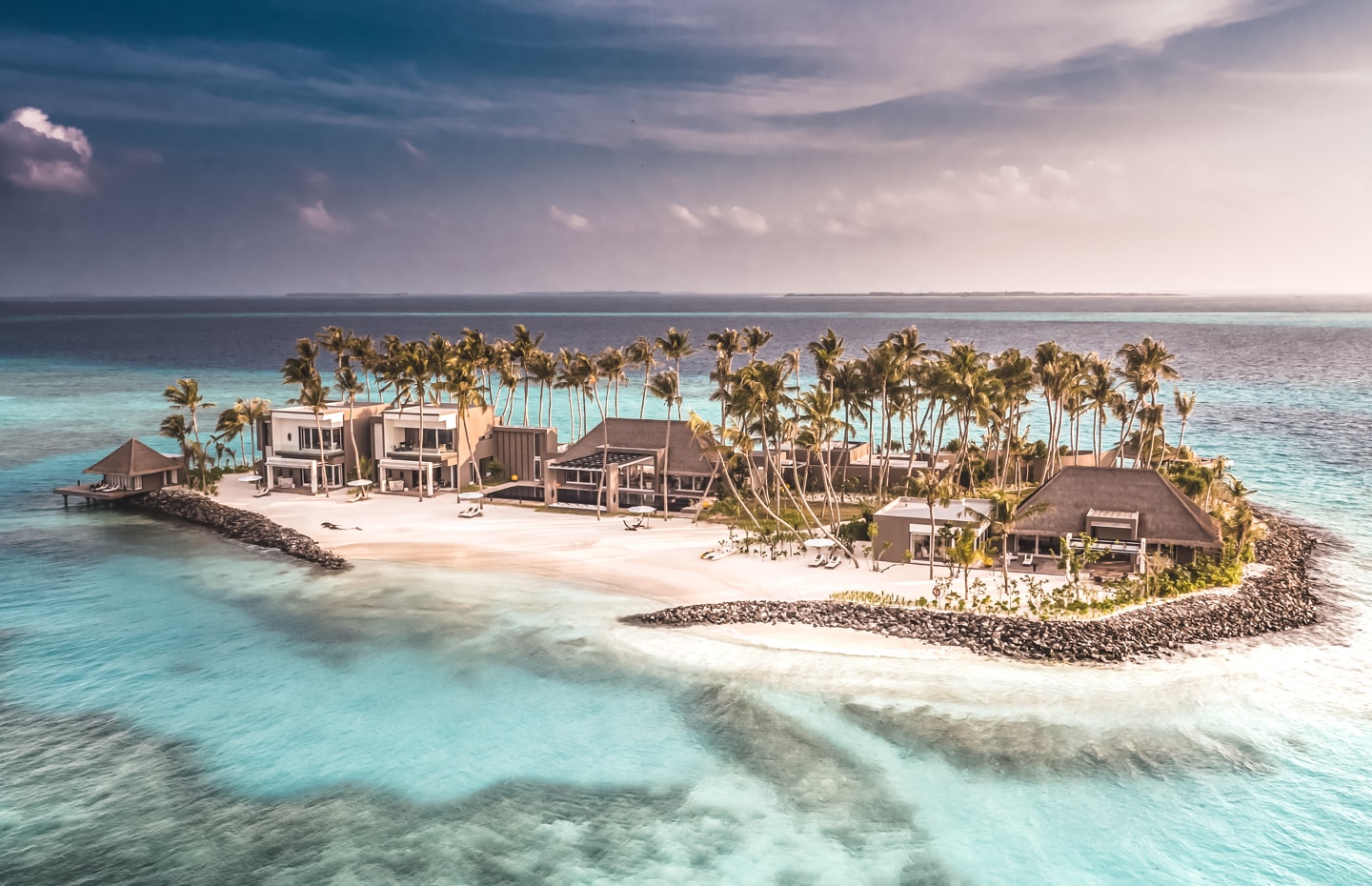 Cheval Blanc Randheli Private Island
One of the most exclusive and exclusive resorts in the Maldives, Cheval Blanc Randheli Private Island is situated in the pristine Noonu Atoll.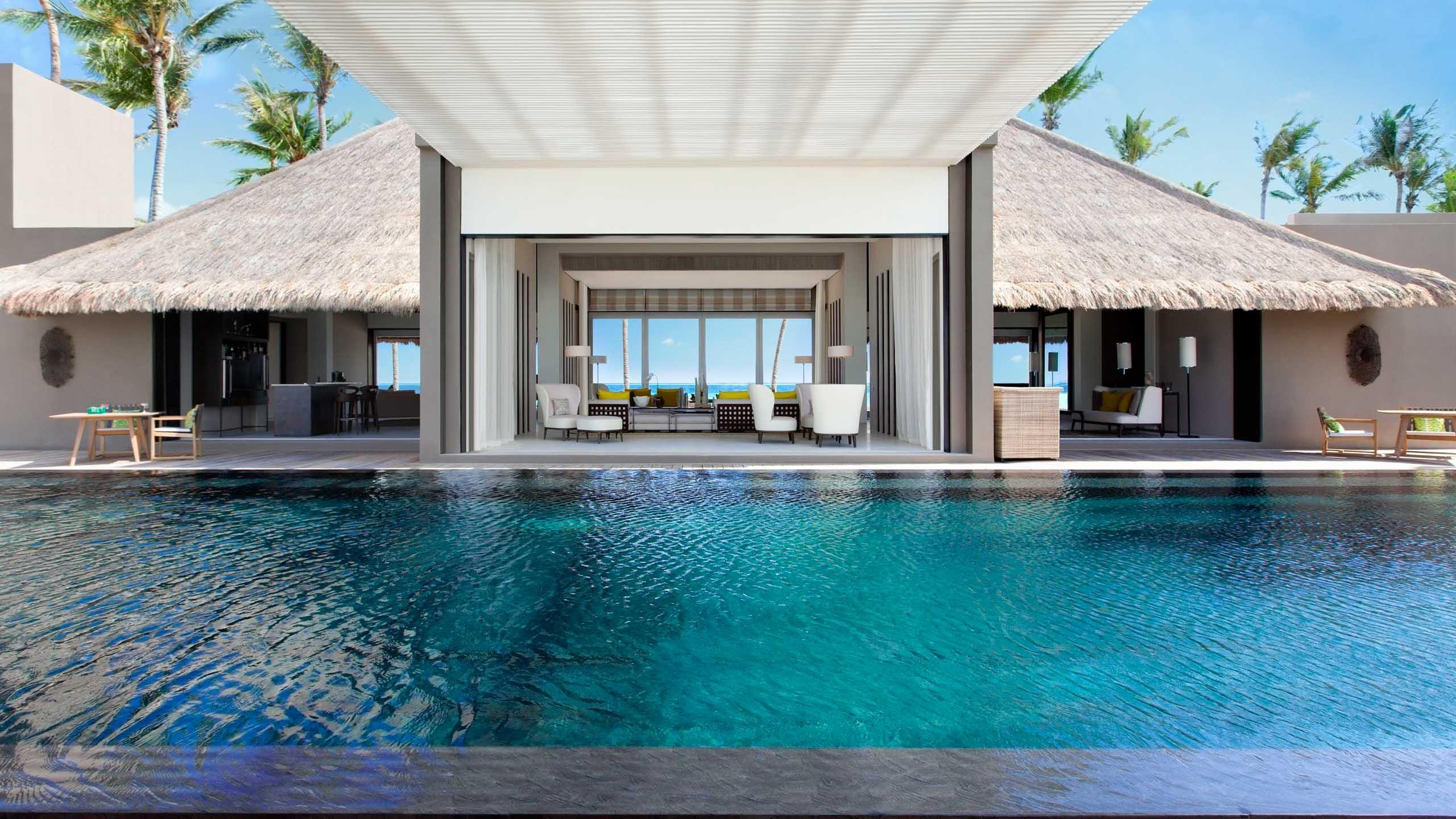 A highly sought-after Maldives location, this modern and cozy sanctuary offers a range of activities, including snorkeling, diving, water sports, fishing, and sunset cruises.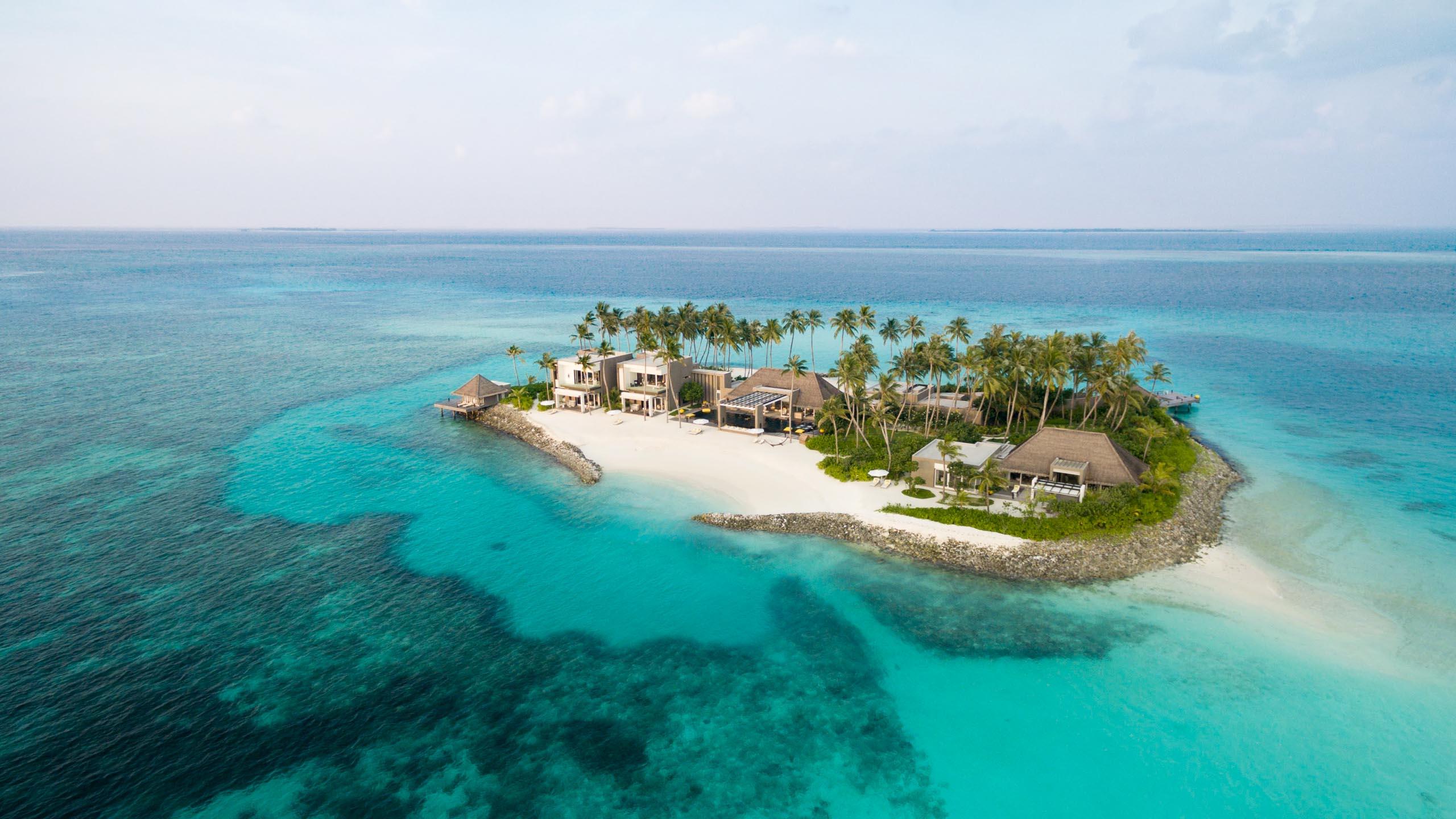 The resort, which is owned by LVMH and is popularly known as the Louis Vuitton Hotel Maldives, has acquired recognition as the Duke and Duchess of Cambridge's honeymoon destination.
10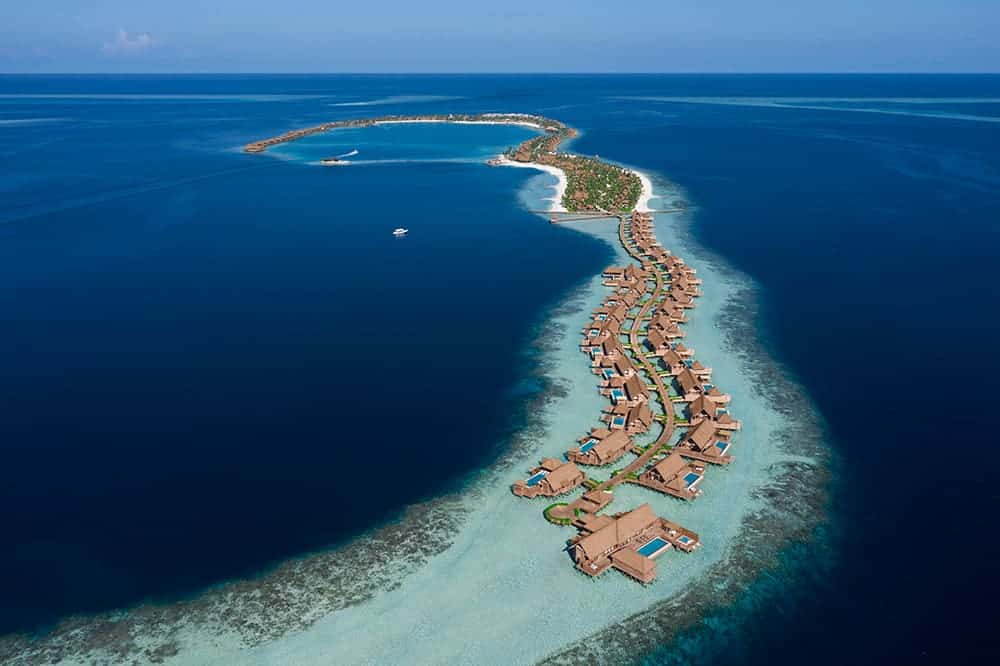 Waldorf Astoria Maldives Ithaafushi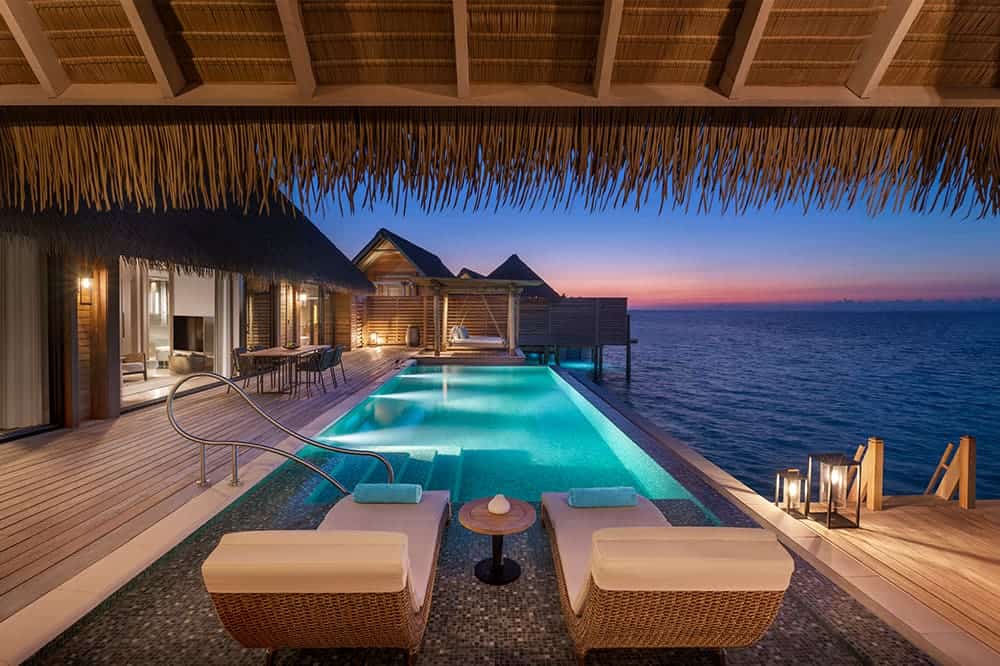 A superb resort offering an opulent vacation surrounded by breathtaking white sands and brilliant crystal blue waters is the Waldorf Astoria Maldives Ithaafushi. A 45-minute yacht sail will take visitors to this opulent resort's doorstep from Malé International Airport, which is conveniently close by.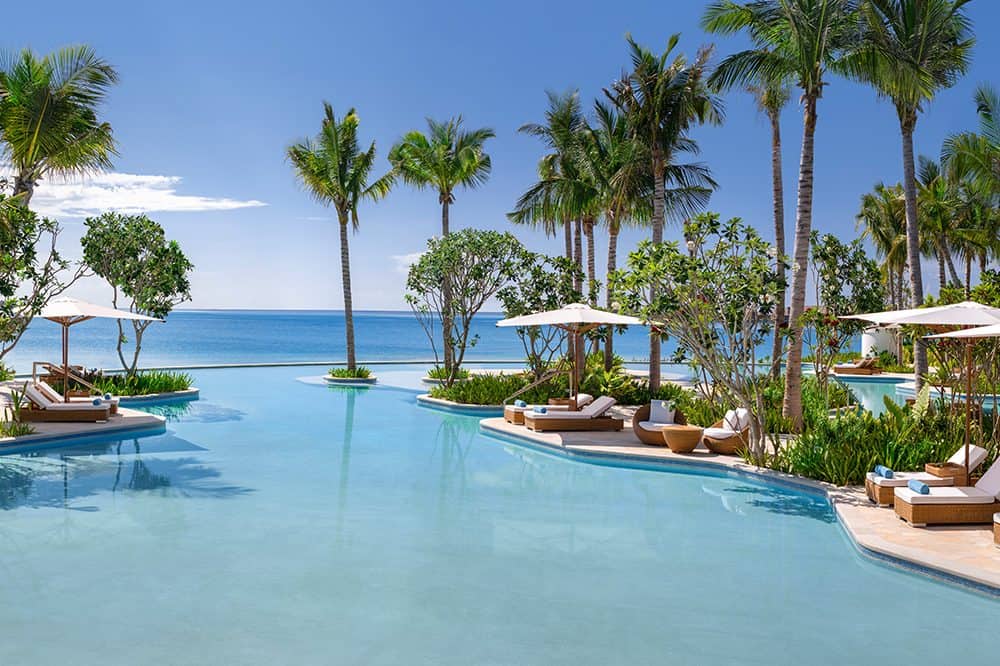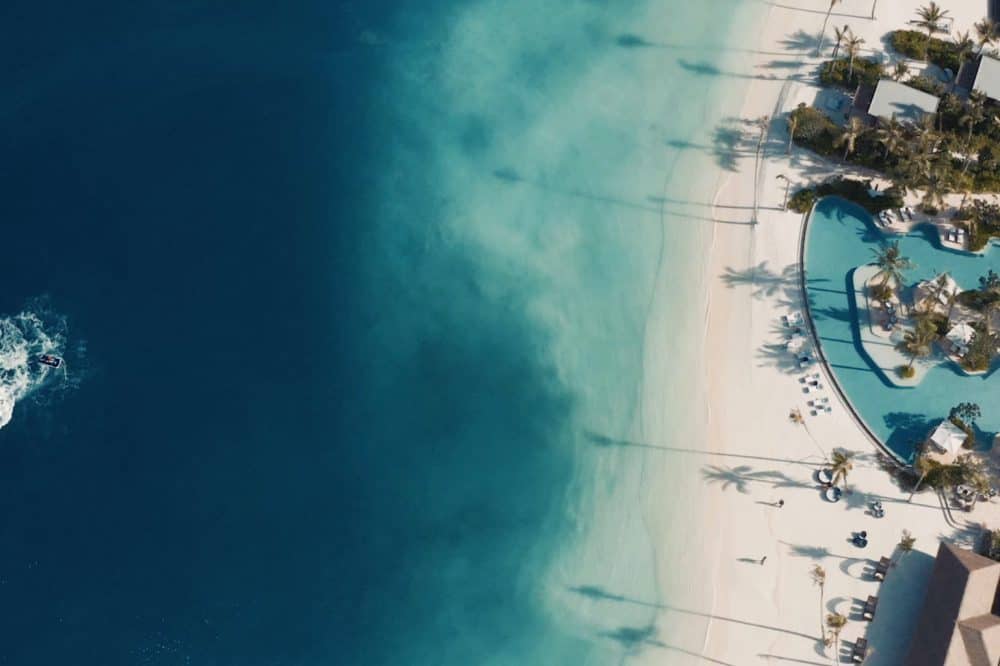 Each of the 119 Beach, Reef, and Overwater villas at the resort offers it's own hideaway in the middle of a tropical wonderland. Visitors are welcome to enjoy a world of decadence at 11 eating establishments that offer a variety of cuisines and experiences spread across three different islands.