Since hitting the market for the very first time in 68, the PUMA Suede just surged in style and demand. Over the past years, the iconic sneakers have donned many looks and have rocked the feet of many famous people. It currently marks 50 years of existence, a target that PUMA plans to celebrate in connection with Swarovski.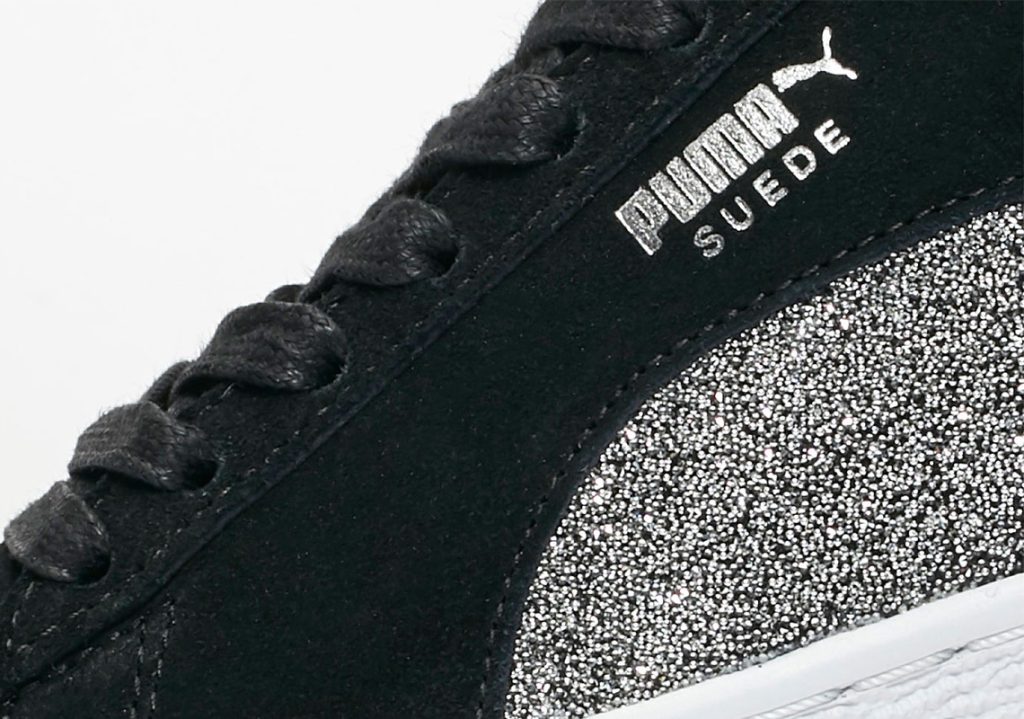 To celebrate Puma Suede 50th year, the sneaker has been given super crystal studded rendition, thanks to the creative culmination of forces at Puma and Swarovski.
In its recent style, the Suede comes bejeweled with shiny crystals that spell breathtaking elegance while enhancing the sneaker's modern style. With a shape of strip garnished in Swarovski, the shoe dons a suede black color upper along with a clean white color sole as well as black waxed laces to complete the feel.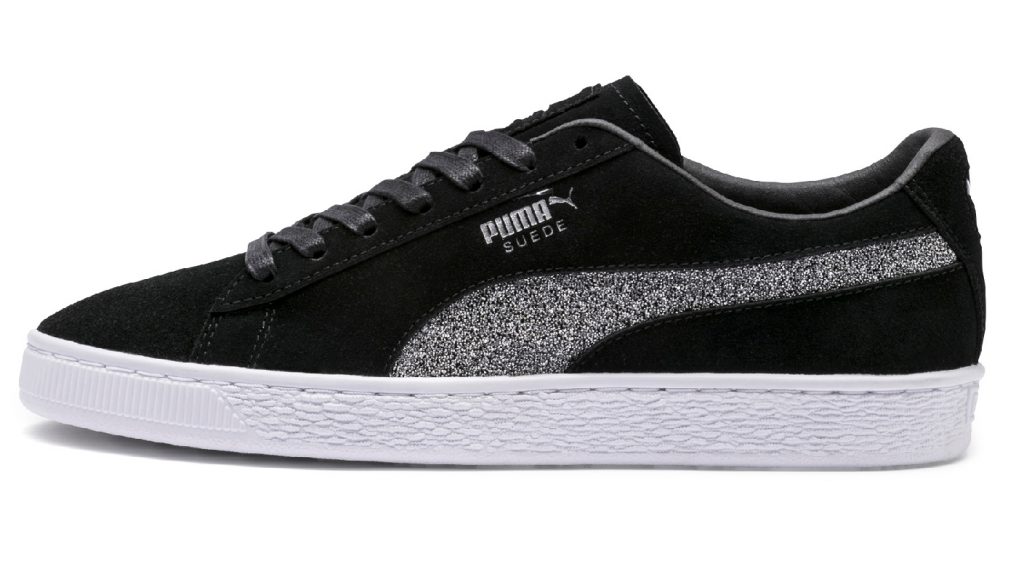 Lustrous branding next to the jet black additionally adds a sparkling touch to the already fashionable footwear. With a classic shade play and a sophisticated dash of simmer, the new Puma Suedes exuberate while ideally epitomizing the grandness of two heritage companies that have created a positive influence on brains since years.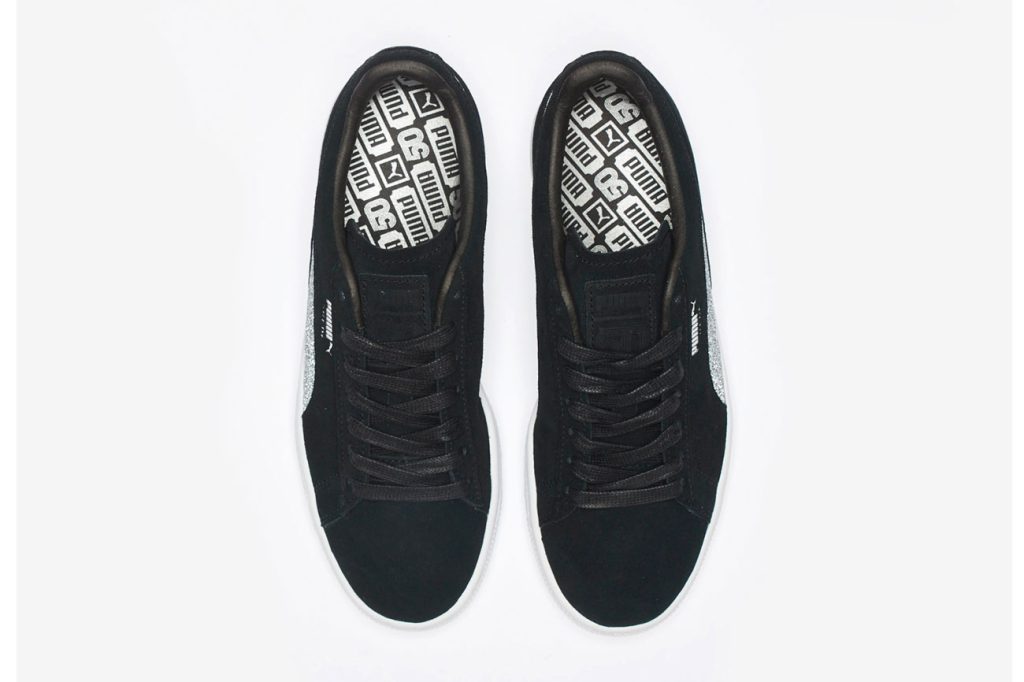 The limited collection sneaker in all its versatility is ideal for a semi-formal night out and can also be underplayed with a pair of a tee and denim. It'll officially launch on 13th Dec and can be purchased via the internet on official Site of PUMA as well as across Official PUMA Store worldwide.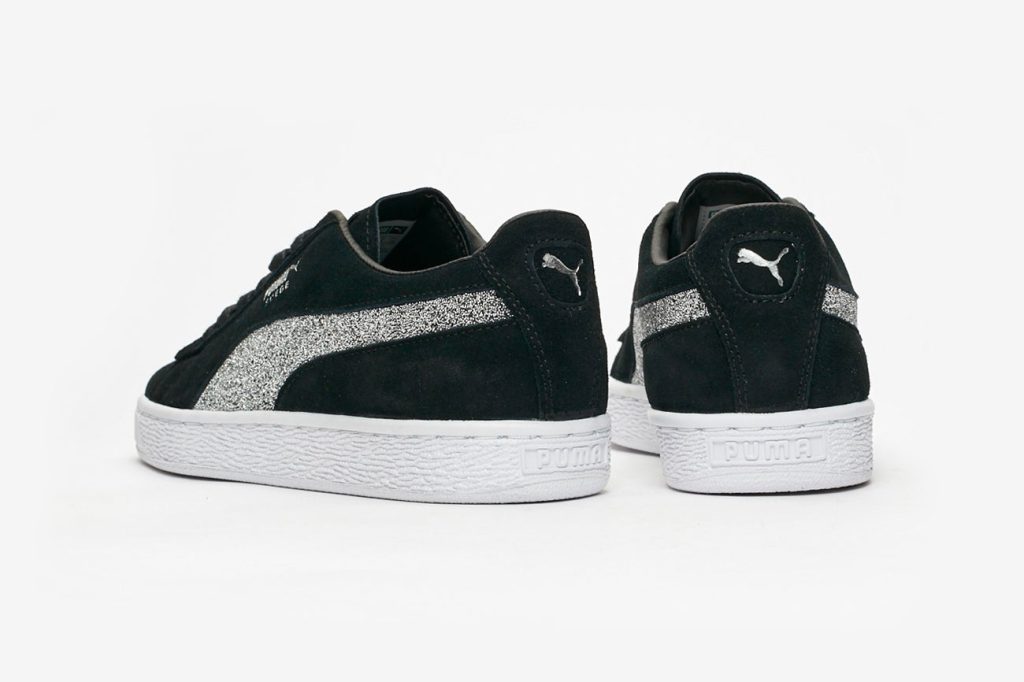 ⦁ Swarovski PUMA Suede Unveil Date
⦁ Swarovski x PUMA Suede Classic Sneaker
⦁ Color: Puma Black and Puma Silver
⦁ Release Date: Dec 13th, 2018
⦁ Style Code: 366324-01 Price: $240 US Dollar